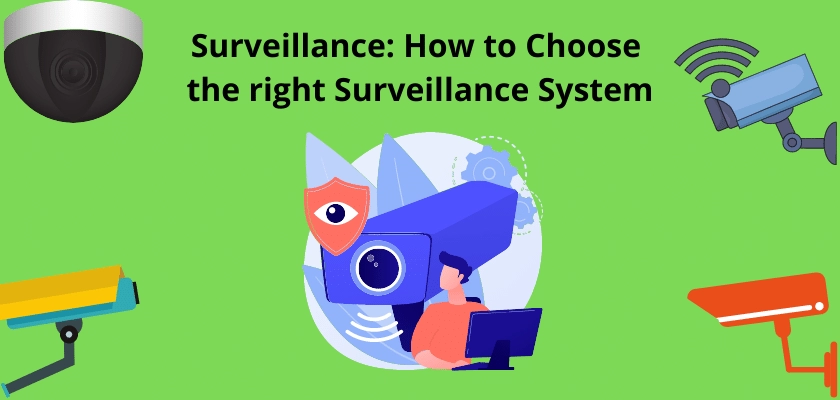 Do you know why a digital surveillance system and knowledge of these systems is very important? Security is one of those extremely important factors that everybody must be concerned about. But we fail to meet the best security standards most of the time.
Installing a digital surveillance system at your home or place of work can do the job of providing security for you. A digital surveillance system comes with all the features and benefits to enhance your security. But knowledge about these systems is very essential; how it benefits you, how it could be used against you and all you need to know is discussed in this teaching.
Lets dive right in.
What is a Digital Surveillance System?
Most people have this misconception about surveillance systems. They think of these systems as cameras connected to a screen and providing real-time coverage. However, this basic idea has a lot more to it.
A digital surveillance system is a combination of several components. A network of cameras, a backend system that transmits and receives data, display units, and storage units. All of these and a lot of other components create a whole system that we call a digital surveillance system.
Factors for selecting a Digital Surveillance System
When you go into the market to get a digital surveillance system, you will see that there are a lot of attractive options available. you can find systems with a lot of features and systems with less features.
However, it does not mean that you buy any digital surveillance system that fascinates you. There must be a thorough process of selection that will aid you in choosing the product that brings the best value to you.
So, here we will be elaborating on some of the factors and specifications that you must consider when you are deciding on buying one of these digital surveillance systems to provide you your security solution.
(1) Where your digital surveillance system will monitor
The first thing you need to consider is the area(s) you want your surveillance system to monitor. Your digital surveillance system must cater to the requirements of the area(s) and size you want to monitor. The reason is that the area of coverage enables you know the number of cameras needed in your digital surveillance system and installation requirements.
At the same time, considering the area will give you an idea about the type of cameras you need in your surveillance system and their angle of view so as to get the best coverage at all times. These considerations will make things more obvious and less difficult while planning.
(2) Digital surveillance system camera resolution
Camera resolution is another important thing you need to consider. A better resolution comes with its pros and cons. The pros are many, including a clearer image and video that will have a higher definition.
In this way, it will help identify any object or person because of the clearer view that you get. However, the higher resolution coverage will take more storage space in terms of cons. So, your storage space will run out quickly, or you need to have a lot of storage space.
(3) Digital surveillance system camera frame rate
Camera frame rate is the compilation of different images, captured and played in a specific order.
A higher frame rate means that the video is going to be smoother, and it depends on the camera hardware and its capabilities to capture videos at higher frame rates. when a video is paused, more information can be seen with a higher frame rate.
So, the frame rate of a camera is also an important factor that you need to consider in your surveillance system.
(4) Camera features
The features present in a camera are important as this will define your overall experience with your digital surveillance system. When selecting features, pick the ones that are of value to you.
Cameras are of two major types, analogue and digital. Analogue cameras fulfil the basic needs of a surveillance system. They do not have any digital or smart features.
Digital cameras or IP cameras come with all the requirements of a digital surveillance system. Some of the several features you can get from a digital surveillance camera are;
Motion detection
Wider viewing angle
High resolution images and video
Improved night vision
Analytics
(5) Lighting conditions
Lighting conditions for your surveillance system is very essential. You need to consider the lighting condition of the location(s) that you want to monitor.
The following three factors matter a lot with regards to lighting:
The previous lighting conditions
The lighting condition that you want to have
Any additional lights that you are planning to install
So, when you choose your digital surveillance system, you must consider all of these factors as they will help in selecting the best hardware.
(6) Audio
Some people require audio from their cameras, they want this to listen to the voices or happenings around the camera, while some do not.
Similarly, some like to speak to the camera also (two-way-audio) so that the people at the other end can listen and communicate as well.
Digital surveillance systems come with different features, you can select the features you want based on your requirements.
(7) Indoor and Outdoor Usage
Just like many other features, this is something that varies from product to product. Some surveillance cameras are made for indoor usage and they are not weather-protected at all. At the same time, some cameras are made for outdoor installation.
Outdoor cameras come with different ratings for weather protection. A higher rating means a longer life when installed in harsh weather conditions.
(8) Storage
Having a network of cameras installed at your place and not recording the coverage video is not efficient at all. It is just like sitting and seeing everything but not having a surety of anything you miss.
Storage for your surveillance system is an important factor that you need to consider. You need to know different specifications about the storage of your videos for the best experience. Examples of storage methods are: NVR, DVR, sd card, FTP, and cloud.
When choosing the storage method of your surveillance system, ensure your desired cameras are compatible with it. Otherwise, integration might be difficult.
Getting a complete digital surveillance system with all components as a unit, is a better option. Some people may want a single camera for example, choosing a camera with an sd card slot or cloud storage is a good option.
(9) Power
How you power your digital surveillance system is very important. You need to check the power rating of the system you decide to purchase. This is important because power rating is different in certain countries.
For a single camera, the power rating is also important. depending on the manufacturer, a single camera can come as 12V, 9V or 5V. Examples are IP cameras.
(10) Installation
Installation is another factor you need to consider, this is because the process can add to the deployment time and costs, especially if you are going to cover a large area.
Depending on the type of cameras and the area you intend to cover, you can decide to do things on your own or not. It is the best choice in the case of small businesses or residential areas.
On the other hand, for larger areas, You will need professional installation services.
(11) Pricing
Lastly, price is another factor to consider. Depending on the devices you choose, packages, and other additional services, these will determine pricing.
These are all the major factors you should consider when choosing a digital surveillance system. Without considering these factors, you will not make the best decision.
Benefits of a Digital Surveillance System
There are many benefits you get from a digital surveillance system, these benefits are not limited to personal use alone, but also beneficial for professional environments.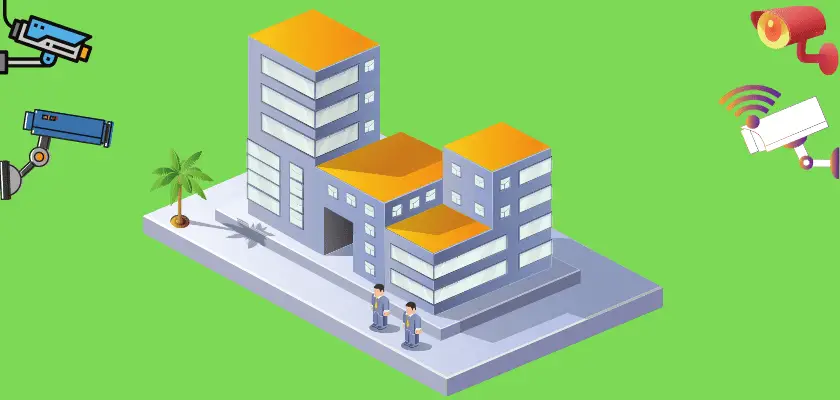 The following are benefits of having a digital surveillance system;
(1) It helps to prevent crime
The first and most obvious benefit of a digital surveillance system is that it helps to prevent crime. The presence of a camera in an environment creates a feeling in the minds of people that they are being watched. People tend to refrain from illegal activities when they know they are being watched.
(2) It can be used to provide evidence
In the event that a crime was committed, a digital surveillance system can provide evidence for the crime that was committed.
False accusations are one of the worst things that can happen to anyone. When people know there is no track of things, they could make things up and accuse anyone falsely.
But with a digital surveillance system in place, situations like that can be handled properly with evidence gotten from the recordings.
(3) It brings peace of mind
Every employee in your business is an asset, and you need to protect them from all sorts of issues. The digital surveillance system you put in place will help your business environment in the following ways;
Employee violence protection
Protection from intruders
Protection against theft
Peace of mind
When you have a digital surveillance system at home, this also brings you peace of mind, knowing your home is protected from intruders.
Also, you can monitor your nanny if you have one, and other happenings in your home real-time.
Motion detection is an added advantage, with this you do not have to watch your video feed continuously, you will receive alerts when there is motion detection.
With a digital surveillance system in place, you can secure areas you can't trust your guards with. Some of these areas are;
Lockers
Personal rooms
Cash rooms
One of the added benefits of a digital surveillance system in a work environment is that, it protects against harassment. Co-workers can sometimes face harassment, but with a surveillance system in place, employees can have a feeling of safety and security.
Frequently Asked Questions
(1) Do you need to monitor your cameras constantly?
If you have installed a digital surveillance system, you do not need to constantly monitor your cameras. With motion detection, you can receive alerts when they are triggered.
Also, you can have your surveillance system monitored especially in your business premises. This will help stop crime and other negative events immediately, if they happen.
Also, you may not be free to look at alerts if you are monitoring your surveillance system yourself.
(2) Are there cons to having a digital surveillance system?
There are some cons to installing a surveillance system, things such as price, the need for monitoring, and maintenance. However, the pros that come with a digital surveillance system is far more than the cons.
(3) How long can you store your footage?
This depends on how much storage you have installed in your surveillance system. You can set your system to overwrite files when storage is full.
You can also set your system to stop recording when the disk is full but this is a bad idea. If you need certain files kept for longer, you can backup these files to an external drive or cloud.
(4) Can indoor cameras work in outdoor conditons?
Although these cameras are not designed for outdoor conditions, they can still perform in outdoor conditions technically. However, their life span will be reduced as they have no protection against harsh weather conditions.
Final Thoughts
A digital surveillance system has become a necessity for every property. This is because of the increase in crimes with each passing day. While people know what they need, they may not know how to choose the right surveillance system that gives them the best value.
This is why many people end up getting something that is not valuable to them. So, instead of making mistakes with choosing the right digital surveillance system, you need to study to know how to go about it. All the above mentioned points will help in guiding you to choosing the right surveillance system.