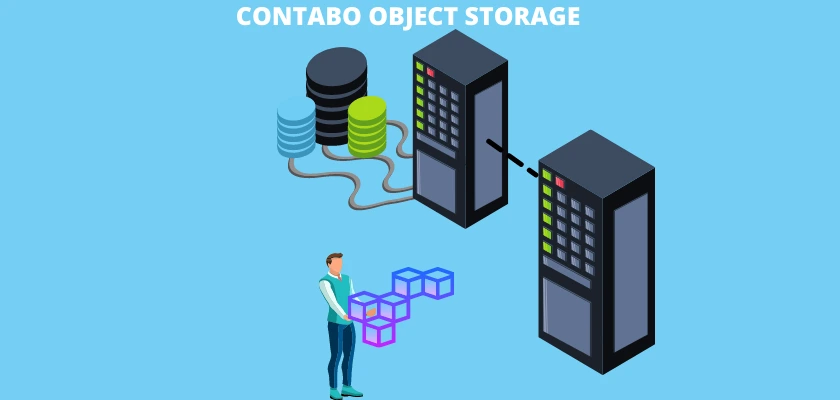 Contabo Object Storage is the new approach to storing data in the cloud. With the use of this new service, you can store your data and information quite easily without any underlying fees outside the primary fee. If you have tried other object storage services, you might know they have everything except a good pricing plan and consistency.
Multiple levels, transfer costs, and storage charges are available at changing rates to the main object storage plan. All of these make object storage expensive and unpredictable. However, it is known that Contabo object storage offers a good user experience at low prices.
However, this article will discuss why Contabo object storage is considered the best one.
An insight into Contabo Object Storage
The concept of object storage is comparatively new with respect to other forms of data storage particularly traditional methods like file storage, block storage, and so on. Object storage is the process of storing unstructured data in the cloud. It eliminates the traditional methods of storing data in rows and columns by using a flat file structure which has no limitations.
Storing data without any limits in the cloud is the main value that makes object storage an integral part of a cloud system. This is what Contabo object storage provides by making information to be stored in the form of objects. Every piece of data is stored in one large source that can be easily distributed within various physically available storage devices instead of dividing the respective information into files and folders.
How does Contabo Object Storage work?
Contabo object storage works with S3 compatible Application Programming Interface; this enables the use of versioning and locking. This object storage works with applications that you may already be using such as Apache Spark, Nextcloud, Rclone, and Cyberduck. Also, the Contabo object storage comes with a Graphical User Interface to enable you to manage your buckets, create users and set up access controls via your web browser. Link sharing is also a feature provided whereby you can share links to the files you have stored and also manage public access to those files.
To ensure you do not exceed your data growth on a monthly basis, you can use the Automatic Scaling Limit feature to set a maximum monthly growth. This platform's object storage enables you to choose the geographical location where your files are stored and these files cannot be moved to another geographical location without your permission. Furthermore, the security of your files is ensured by the use of DDoS protection. Along with these are high availability and local replication. Contabo object storage also works with any already existing server setup you have.
Another important way this platform's object storage works is with metadata. It is considered to play an important role by allowing users experience flexible usage of their object data storage. This is usually determined by the user and gives them the benefit of easy data analysis or data recovery in the storage compartment. The analysis of such data is often based on function and characteristics.
Additionally, it is important to keep in mind that this object storage is not designed to be directly operated by means of an operating system. But instead, the use and the operation of this object storage is with APIs and Command Line Interface.
Such interactions mainly occur at a certain single endpoint and eliminates LUN mapping with respect to the network topology of the network storage system.
Contabo Object Storage Features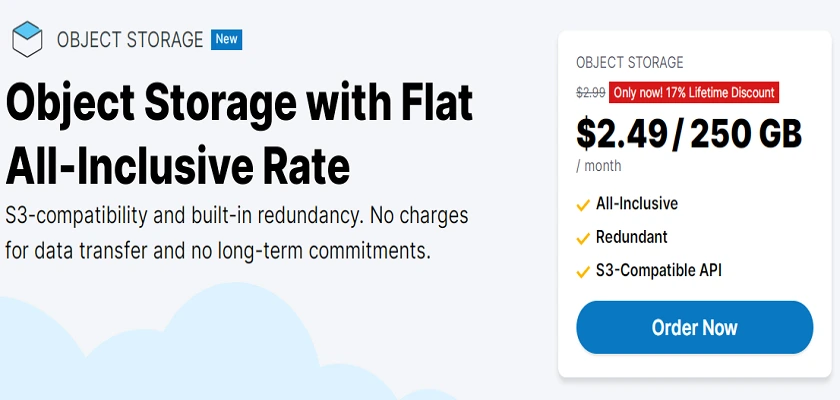 With Contabo object storage you get unlimited traffic, no extra charge for objects, metadata, and data transfer. 250 GB space at just $2.49 monthly for life. This amount is a discounted price as a promotion for the launch of the Contabo object storage service (as of the time of writing). If you take advantage of the offer now, it will be your pricing plan for life. For those who do not take the offer now, after the promotion is over the price will be at a regular rate of $9.96 monthly which is still the cheapest object storage price out there.
It comes with several features which are outlined below:
(i) S3 compatibility, providing you with versioning and locking.
(ii) You get full access control and full control over your file location and your files are never moved to any other geographical location without your knowledge.
An important thing to note is that Contabo object storage is available in the European Union countries at the time of writing and will be available in the United States and Asia in the next 30 days.
(iii) If you want to increase the limit of 250 GB initial size, the price will go up also.
(iv) You can share files privately or share them publicly using file sharing.
(v) Contabo object storage backup.
(vi) File hosting which enables you to store files up to 5TB per file.
(vii) Contabo object storage as a NAS solution.
(viii) Logs.
(ix) Drag and Drop via Graphical User Interface.
(x) Traffic security using SSL/TLS.
(xi) Easy migration to Contabo object storage.
(xii) Comes with optimization which enables your server to create spaces for the optimization of storage.
(xiii) Scalability and adjustments which enables you to move your object storage to higher storage values seamlessly.
(xiv) The right hardware is always a great feature with Contabo. You get exceptional speeds, high throughput, and powerful infrastructure. The object storage hardware is designed with RedHat's standard for clusters.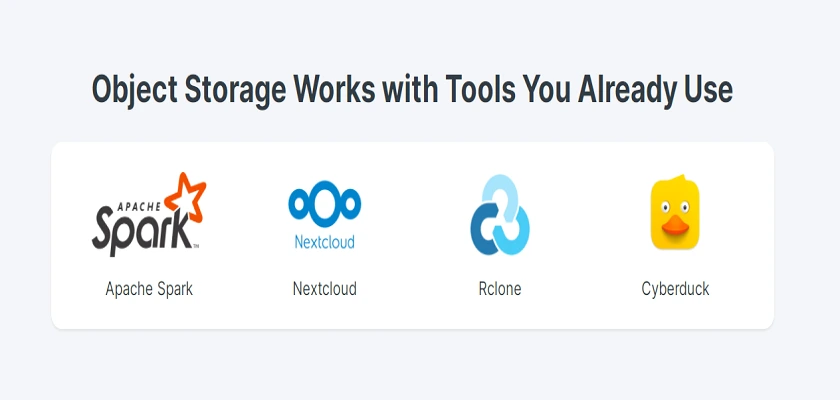 Comparison of Contabo Object Storage prices with other platforms
This platform's object storage is providing services better than all its competitors. It provides just $9.96 only for a period of one month. This is way cheaper as compared to AWS S3 which is at $193 for a month. Some other companies such as DigitalOcean, Linode, and Vultr provide their object storage at $30 respectively for a month. So, obviously, Contabo object storage pricing is the best.
What is meant by the price promotion of Contabo Object Storage?
Every single 250 GB share customers buy throughout the promotional period is protected at that cost for as long as the user continues the subscription. However, when the promotional offer has reached its end, any additional storage the user opts for or through auto-scaling is going to be charged at a similar normal rate payment plan.
Benefits of Contabo Object Storage
There are several benefits of this platform's object storage and they are enumerated below:
Simple to use and operate
The main benefit that comes with this platform's object storage is that it is very simple to use. Users do not have to worry about anything as there are no complexities involved with this service. So, if you are a user who is new to object storage platforms, then Contabo can be a good choice. The processes are simple and hence can be operated by anyone having little knowledge of object storage.
Flexible pricing plans
Another remarkable benefit that is provided by this platform's object storage is easy payment plans. Here at this platform, users are not burdened in any way. They offer the best payment methods depending on the customer's requirements.
The payment methods available to you are PayPal payments, Visa, MasterCard, and American Express. You can also set up automatic debits to avoid any service disruption as a result of manual payments.
Predictability
Many object storage platforms are very unpredictable in almost everything. However, the main issue with unpredictability is the changing of rates and bill outcomes. You may sign up for a certain payment plan, but the bill can be over the plan that you might have selected.
But with Contabo, there is no such thing as unpredictable bill outcomes. As mentioned earlier, this object storage offers various payment plans. Therefore, your bill will be equal to the pricing plan that you have chosen. This is why many tend to be attracted to the Contabo object storage services. You may not have to search for any other similar services with such a benefit.
Unlimited transfer of data
This platform also offers the major benefit of transfer of unlimited amount of data. You do not have to worry about data limits with the use of this platform's object storage services. So, if you are among those users who have to transfer a good load of information on a daily, weekly, or monthly basis and worry about limitations, then do not be.
Ensures the complete security of your information
This platform ensures the overall security of your information. With respect to data redundancy, each file has an equivalent of it saved on different drives.
Traffic to and fro is secured using SSL/TLS encryption.
With regards to location security, Contabo ensures unauthorized access is prevented from taking place across server locations.
Final Remarks
If you are looking for object storage or you are an existing user, considering Contabo object storage is recommended. This is so because Contabo is one of the strongest names in the world of storage and servers. The release of Contabo object storage to the market is certainly a game changer in the world of object storage.
This review spoke about Contabo and provided detailed information about the reasons, benefits, and use cases of Contabo object storage. It is a sure guide to help you know and understand Contabo object storage.