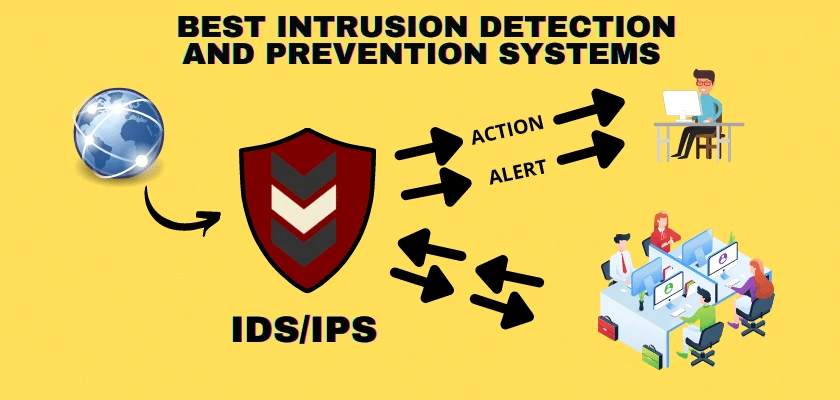 Things have significantly improved in the field of network security and IDS IPS also known as intrusion detection and prevention systems are amazing security solutions that ensure the security of systems and their workings. In this way, we can prevent our systems from getting into the trap of any malware or attack. Also, the latest cyber security solutions have a vast array of security features that when implemented, provide the needed security via IDS IPS.
While you may think that you are safe because you can use IDS IPS, you still need to decide on which system brings the best value to you. So, here we will be getting you through everything that you need to know in this regard.
What is an Intrusion Detection and Prevention System (IDS IPS)?
An Intrusion Detection and Prevention System (IDS IPS) is a system that can be used to provide the best quality security services for your devices, infrastructure, and applications. When you use Intrusion Detection and Prevention Systems (IDS IPS), you can make it harder for social engineering attacks, malware, and several other hacking attempts from getting into your systems.
In this way, you can get unbelievable levels of security and reliability from your IDS IPS. These systems work by tracking all abnormal behavior, which helps find loopholes and vulnerabilities present in a system. In this way, IDS IPS keeps your computing infrastructure safe by all means. In simple words, you can also say that these systems are the improved versions of firewalls that we used in the past.
The 7 best Intrusion Detection and Prevention Systems (IDS IPS) to Choose
Searching for the best Intrusion Detection and Prevention Systems can be challenging, you can also get confused because there are many options available. So, instead of getting confused by the long list of options, this article is geared towards getting you the best value. Here we have enlisted the best IDS IPS for you to select according to your requirements.
So, make sure that you know your set of requirements as you choose any Intrusion Detection and Prevention System (IDS IPS) for the security of your infrastructure.
(1) Palo Alto (IDS IPS)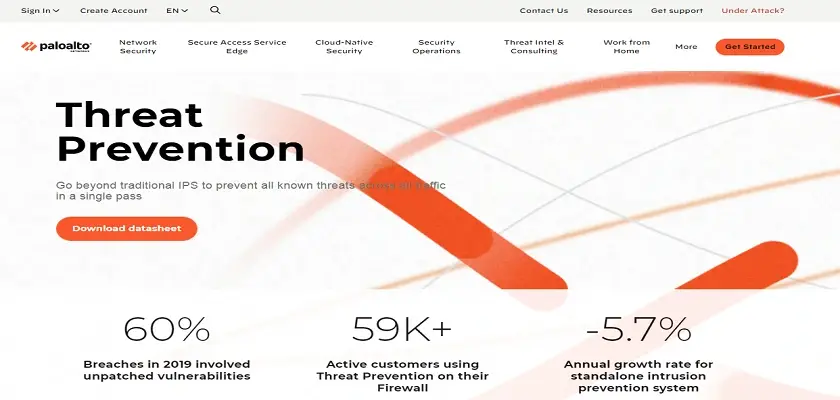 The first Intrusion Detection and Prevention System (IDS IPS) that you can use for the best security and best levels of reliability of your infrastructure is Palo Alto. It is the platform that provides top-notch security with the help of encryption techniques done on the application and for the user. Not only this, but Palo Alto also implements its protection techniques on the content that passes through the network.
Custom security policies
Palo Alto allows you to create security policies according to your needs, resulting in an infrastructure that is as safe as needed. In this way, only authorized users can use a network without any restrictions. There will be reliability against all cyber-attack parts across the whole infrastructure and the entire organization.
Features:
(i) Consistently updated protection profile.
(ii) Automatically blocks harmful sites.
(iii) Automatically blocks malware and suspicious traffic.
(2) Cisco (IDS IPS)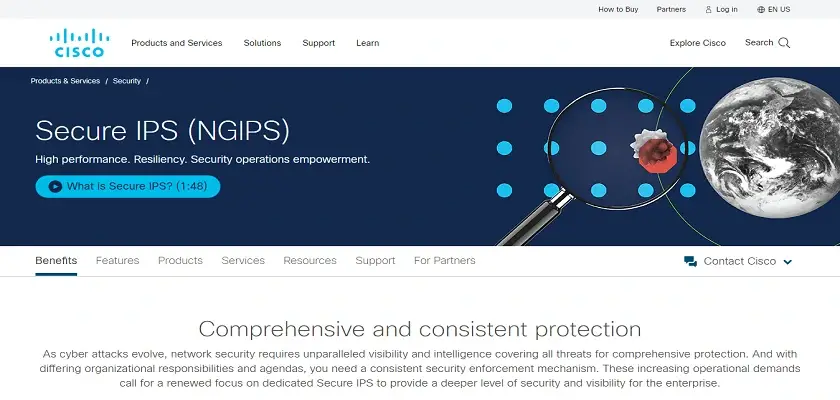 Cisco is a huge name in networking and security services. It takes your security to the next level by combining its software with physical devices. This means that you can get both virtual services as well as physical services depending on your needs and requirements. The services that Cisco offers are known as the Next Generation Intrusion Prevention System known for its high performance and resilience.
An innovative way of security by changing values
One of the most interesting things Cisco's IDS IPS brings for you is the new policy rules that are changed every two hours. Similarly, electronic signatures for every user change every two hours, significantly reducing the chances of attacks or loopholes in the system.
Features:
(i) Powerful appliances and performance.
(ii) Efficient against any form of attack.
(iii) Management is centralized.
(iv) Easy deployment.
(3) McAfee (IDS IPS)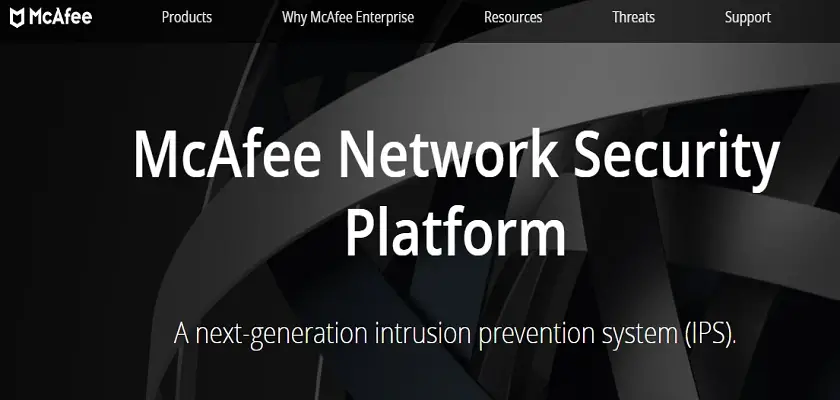 McAfee is another amazing name in security systems providers for computers and digital infrastructures. The security platform provided by McAfee brings next-generation intrusion prevention and detection solutions by all means.
Hybrid system
Here you can get the hybrid IDS IPS system working for you to protect your system and its data, whether it is present across some data centers or some cloud environment.
Intelligence and analytics
McAfee is focused not only on providing the best security but also on providing the most intelligent services. It provides an AI that improves its services by bringing in intelligence and analytics simultaneously for application monitoring and monitoring of data flow. All of this makes McAfee amazing at identification of the malicious activities on your network.
Features:
(i) Blocks harmful sites.
(ii) Optimized for fast performance.
(iii) Additional features like email scanning.
(4) Trend Micro (IDS IPS)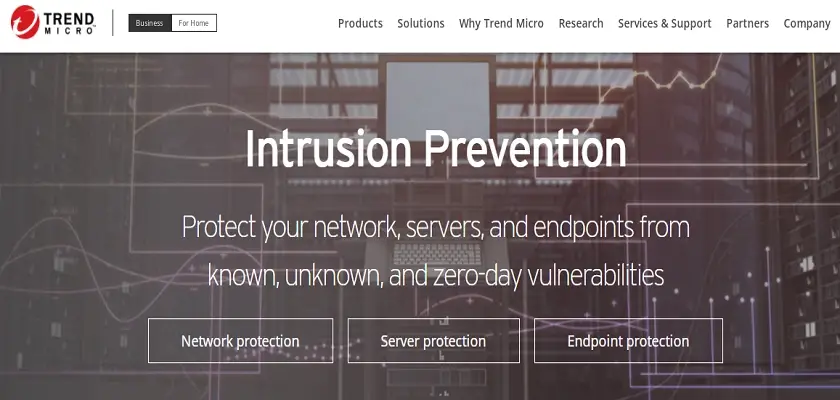 Trend Micro TippingPoint NGIPS is an amazing name when it comes to the Intrusion Detection and Prevention Systems (IDS IPS) space. It is the Next Generation IDS IPS for you that ensures security by consistent monitoring. In this way keeping track of threats, suspicious activity and dealing with unknown activity in real-time easily and efficiently.
Additional features
Trend Micro TippingPoint NGIPS brings a long list of additional features including SSL decryption, security based on a lot more than just signatures, Anti-spam, Anti-bot, Digital Vaccine, and more. The best part is that all of this is provided weekly to make sure the latest security threats and attacks are resolved. 
Features:
(i) invisibility to an attacker because of the L2 mode present.
(ii) Multiple modules available for added security.
(iii) Vulnerability tool management integration brings the right threat identification. 
(5) Blumira (IDS IPS)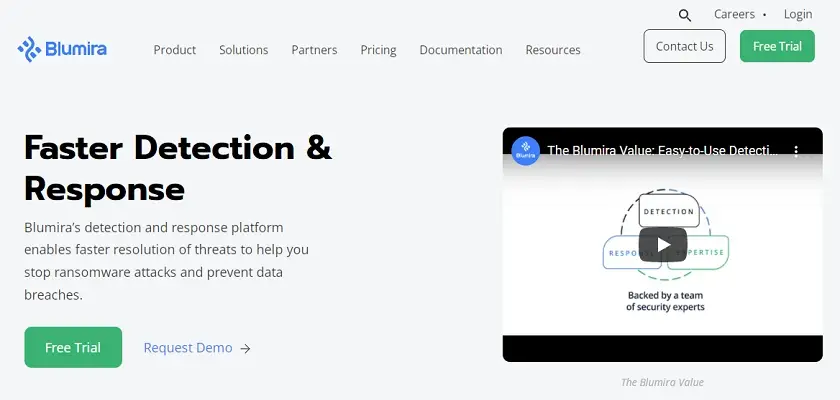 Sometimes you do not need to do anything by yourself and want everything to be automated. In that case, Blumira's Intrusion Detection and Prevention System (IDS IPS) makes the best choice for you. It will be a beautiful experience, and there will not be a lot of time used for report analysis when you can have your IDS IPS do things for you.
Automation services
So, getting Blumira's Intrusion Detection and Prevention System (IDS IPS) will ensure that all detection and responses are automated. In this way, your infrastructure becomes more efficient against cyberattacks.
Real-Time working
The best part about Blumira is that all of the detection and reporting work is done in real-time, making things amazingly efficient for you. So, if there is any internal or external threat, you will know about it in real-time.
Features:
(i) No need for agents.
(ii) Very easy to set up as well as use.
(iii) Quick and efficient detections.
(6) Forcepoint (IDS IPS)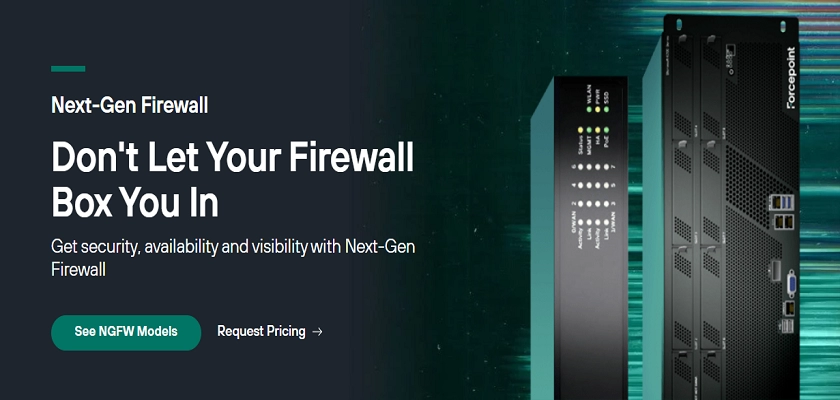 Protecting the online infrastructure is something extremely important for everyone, including organizations as well as agencies. Forcepoint's Intrusion Detection and Prevention System (IDS IPS) provides its protection service with the Next-Gen Firewall technology that will ensure bringing all advanced security services for your system.
Integration with top-notch security
This is the platform that combines seamless integration features, while bringing enterprise-class security results, ensuring that the data of all users on the infrastructure as well as the data of the organization as a whole always stay safe.
SD-WAN reliability
With Forcepoint, detection becomes easy and advanced, and the usage of SD-WAN makes it widely used among several official agencies as well as organizations.
Features:
(i) Provides usage records.
(ii) Amazing for business analytics.
(iii) Can be set up conveniently.
(iv) Hybrid capable, and cloud capable.
(7) CrowdSec (IDS IPS)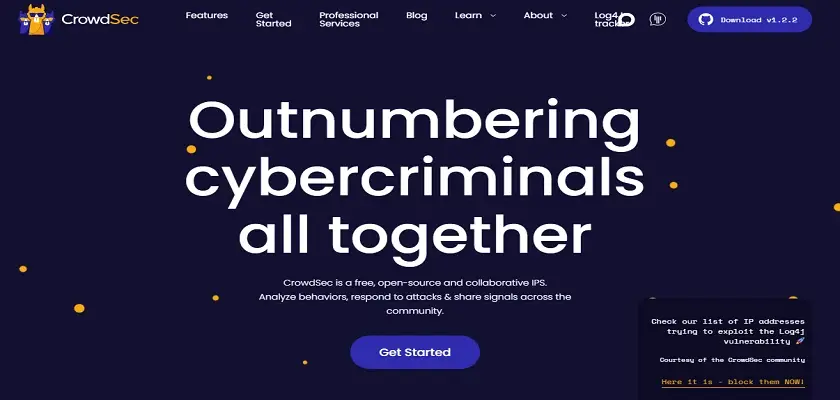 CrowdSec is your best choice for an open-source IDS IPS. This Intrusion Prevention System is not only free but is collaborative as well as highly secure. With CrowdSec you can easily detect any type of suspicious activity not only in your software but in the infrastructure as well with the help of logs.
Intelligent Strength products
CrowdSec comes with some amazing strength products which include MFA, Drop, Captcha, etc. All of these make it an amazing crowd-sourced Intelligence protection platform. Largely, CrowdSec can make the reputation and behavior of your infrastructure and applications pretty secure and bring reliability for every user.
Features:
(i) Quick and easy to deploy, simple to use.
(ii) Enforces remediation at the level of the infrastructure where needed.
(iii) No need for installation of dependencies. 
Selecting an Intrusion Detection and Prevention System (IDS IPS)
Selecting the right Intrusion Detection and Prevention System for yourself is not as simple as it seems. You cannot say that you like a tool better and then go and start using it. Your online security is a serious concern, so you must pay attention when you are selecting an IDS IPS. First of all, you need to define your requirements. Some of the important things from the list of requirements are:
(i) What you want to protect.
(ii) What are you looking to provide as data?
(iii) The questions that you will be answering for enhancing the security of your infrastructure.
When you check these things critically, you will know a lot about your requirements, and it will also help in making a more personalized decision about the selection of an IDS IPS. After you are done with this part, you need to go through the following things:
Is the Standalone one better or the embedded one?
The first concern that you need to clear about getting IDS IPS is whether you should get the standalone one or the embedded one. The embedded ones come with a firewall, and you need to install them as you install some of your other software.
The thing about them is that they are easy to set up and do provide a solution for some of your needs, but they are not very efficient when it comes to upgrading things. Moreover, these are not great against some latest hacking and social engineering techniques.
On the other hand, the Standalone IDS IPS can be the shield for the whole network, and it can provide better customizations and configuration options, making things better in terms of reliability. Standalone ones are great when it comes to blocking suspicious activity while not disturbing the legit traffic. When deciding between these two, you need to consider the level of security you want and the ease of usage.
Should you go for the proprietary ones or the open-source ones?
The next thing that may confuse you about the selection of an IDS IPS is whether you need to go with the proprietary ones or the open-source ones. The proprietary ones come with better resources and get updates to meet all the security needs, but their budget and cost are not suitable for everyone.
On the other hand, the open-source IDS IPS comes at a lower cost. At the same time, their services and reliability are amazing, with frequent updates to make sure that the system stays as safe as possible. However, one issue that you may face in this regard is scalability issues, as the open-source ones do not provide the best value.
You need to understand that each of the options comes with its pros and cons, and you need to select which ones are the better option for you.
Integration options
Integration with existing and upcoming tools and platforms is something that will enhance the value of IDS IPS amazingly for you. So, if you already use some tool or platform for security and want to enhance the security, integration options are a must for you, to have a streamlined experience.
On the other hand, if you do not need any such feature, then you do not need to worry about the integration options.
Additional features
Another thing that you need to consider is the availability of additional features. These features must not be any marketing gimmicks, but they must bring additional value in terms of security. For example, if a system brings the feature to enhance security by using analytics based on big data, then it can be an amazing choice.
Similarly, there might be different ways to track your network's suspicious and malicious activity, and getting these features can be an amazing thing. The modern, up-to-date, and well-reputable systems come with many such features to make sure that you get the security you need.
Price
The last thing that you need to check is the price. You need to be financially capable of getting the services of Intrusion Detection and Prevention Systems. So, set your budget and decide which option suits you the best.
Are IPS the same as IDS?
No, while they both do a great job at providing you with the right type of security for your digital infrastructure, they are both very different. IPS is the part of the system that provides all the rules and actions, while IDS is the part of the system that provides monitoring.
Do you need both IDS and IPS together?
Yes, you need both of them to work together for the best security of your infrastructure. The IPS works on the data stream by controlling and filtering. At the same time, the IDS will work on monitoring data stream to devices present in the network. So, both of these will be working on different things which will help in prevention against almost all malicious attacks.
What is an electronic signature when you discuss IDS IPS?
Every user on the network has a unique value known as the electronic signature. It is what the IDS IPS will check to authenticate and verify users. This electronic signature helps make things very easy because any suspicious activity that will happen on the network will show a different pattern and will also not have a valid electronic signature.
What types of security threats can IDS IPS detect?
Implementing security by Intrusion Detection and preventions Systems (IDS IPS) can detect policy violations according to the policy you have set, and It also detects malicious activity. The best part about IDS IPS is that it detects and reports all security and related information. Also, IDS IPS event management system helps in collecting and reporting detailed information.
Conclusion
Using Intrusion Detection and Prevention Systems (IDS IPS) has become necessary for almost everyone. So, if you are looking for the right system, then you need to get your requirements straight. While you might be fascinated by the options that you see, an amazing choice will be to go with the Hybrid systems.
The hybrid ones are the ones that bring better benefits, and proprietary Intrusion Detection and Prevention Systems. In this way, you will be getting your desired security solution.