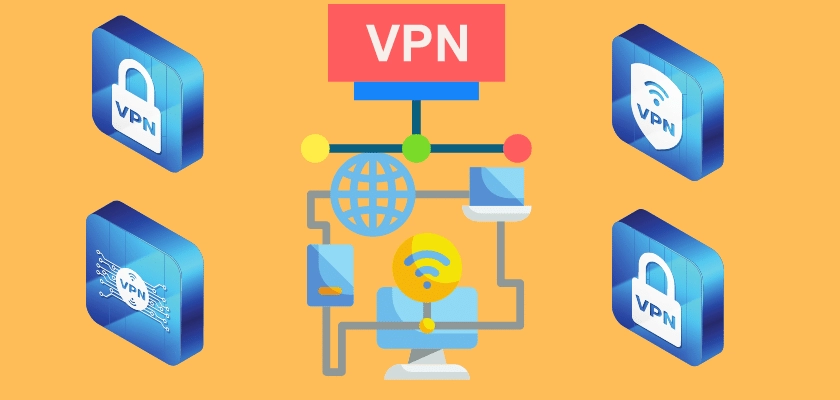 Making up your digital security is very important in our world today. However, ensuring online security isn't as easy as you might think. A common term you may have heard whenever it comes to online privacy is virtual private network. However, some of you might be unaware of what a virtual private network actually is and how it works and protects you.
Even more, you might have been using a virtual private network but still you want to know more about VPNs. The fact is VPNs come in different forms. So, without having proper knowledge about a virtual private network, distinguishing between the technologies associated with it will be difficult.
However, to help you in understanding everything about virtual private networks, we have brought this detailed article to you. So, let's have a look at the details below to understand things better in this regard.
Here we go:
What is a Virtual Private Network?
A virtual private network also known as VPN is a tool that can enable you establish a protected connection while using the internet. It enables you use the internet while keeping your online privacy and security at a higher level. Even more, it can also bypass content restrictions and online censorships.
In simple words, a virtual private network plays the role of an intermediary between public networks and devices. It works to protect your web activity from your internet service provider. This means, having a virtual private network working on your internet enabled device can help you stay anonymous online. It can also encrypt usage and make your device function as though it were at a different location.
Even more, it is the efficiency and versatility of a virtual private network that has made it a game changing tool at present.
It is easy to download, install and use a virtual private network on your mobile phone, laptop or any other device as it encrypts all the data you send or receive through the internet. A virtual private network is an ideal tool to ensure that no hacker or prying eye can attack your system. Most importantly, this is just one function of a VPN to help you stay anonymous online. Other than this, you can use a virtual private network for various reasons.
How does a Virtual Private Network Work?
A virtual private network functions by hiding your IP address and redirects all network traffic via a configured remote server's IP address where a VPN host is running. In other words, when you use internet services via a virtual private network, its servers become your data source. This means any third party or even your Internet Service Provider won't get to know your browsing sessions.
On the other hand, it will also enable you connect to the internet through a server or servers placed in different countries. This trick can help you to bypass your location information. Ultimately, using the internet freely will become easier for you.
What a Virtual Private Network Hides?
As the primary goal of a virtual private network is to help you stay anonymous online and ensure higher security levels, there are also other things it hides which are explained below:
IP Address
A virtual private network service hides your IP address and uses its server IP address to mask yours. This helps you protect your personal information from your Internet Service Provider.
Location
Your location is hidden by your virtual private network service and you are connected from the server of another country, so your current location is safe from third parties and your Internet Service Provider.
Browsing History
Virtual private networks can hide all your online activities entirely for enhanced protection. Activities such as the sites you visit, the time of visit, cookies and browsing history.
When do you need to use a Virtual Private Network?
You can use a virtual private network in different use cases. Let's get to know some of these below:
To hide your location
To keep your online activities protected from your ISP
For privacy when using apps and other related services
To access region specific content
To protect yourself from your Government
Types of Virtual Private Networks
There are different types of VPNs available, below is a list of the types of virtual private networks;
Site to Site Virtual Private Network
A Site to site VPN is also referred to as a router to router VPN and is used mainly by large companies. Companies having offices in different geographical locations commonly use this virtual private network type to connect the network of different office locations. When offices of the same company connect through a site-to-site VPN, this type of connection is referred to as an intranet-based VPN. However, when a company uses this virtual private network type to connect to the network of another company, the connection is referred to as an extranet-based VPN.
Remote Access Virtual Private Network
Remote Access virtual private networks enable you get connected with a private network and utilize its resources remotely. This type of virtual private network is beneficial for businesses so as to enable staff working remotely connect to the office network.
Advantages of Virtual Private Networks
Here are some of the key advantages of using a virtual private network you must know:
A virtual private network offers you enhanced privacy online by hiding your web activity with encryption. With this in place, your internet traffic or web activity is safe from your ISP or third parties.
A virtual private network enables you gain access to blocked sites. So, this is a more effective tool for people living in countries with a high level of censorship.
A virtual private network can also give you access to streaming services of other countries. For example, you can enjoy Prime Video UK while hanging out in the USA. This is impossible without a VPN.
Disadvantages of Virtual Private Networks
Let's have a look at the disadvantages of VPNs below:
Using a virtual private network can slow down your internet connection and this is because a VPN service adds up extra encryption methods and protocols while carrying out its functions.
Streaming services like Netflix can't be used with various virtual private network services. This is because this streaming service has blocked VPN IP Addresses.
How to choose the best Virtual Private Network
Now, your understanding of almost everything about a virtual private network should be clearer, you need now to know what features to look out for in choosing a good virtual private network. So, here we will discuss important factors that you must consider to make an effective choice in this regard.
Here we go:
Countries where a Virtual Private Network Service is Available
Are you a traveler for example? You definitely need a virtual private network service that can function in any country you would travel to. So, going with a VPN service that has its servers strategically placed in multiple countries will be a good option for you.
Kill Switch
This is a very important feature to look out for in choosing a virtual private network service. Kill switch helps terminate your browsing sessions in the event that your VPN stops functioning. This means your IP address, your location, data and other information you were protecting won't be exposed.
Multi-hop
This feature is the chaining or joining together of two or more servers together to increase and enhance privacy and encryption. So, opting for a virtual private network solution with this feature will be beneficial to you.
Security and Privacy
Even though people commonly use VPNs for enhanced online privacy, what if a virtual private network service itself is logging your activities or sharing your information with a third party? Therefore, it is very important to have a look at the security and privacy policy of the virtual private network service you intend to use.
Pricing
VPNs commonly are within the price range of $5 to $12 monthly with annual subscriptions available also. However, there is a huge range of virtual private networks available that offer basic location-changing services for free as well, though not recommended because of their limitations. Also, what you are going to pay for a VPN service may depend on your contract duration.
Overall, it's always important to choose a VPN service that offers all the features you desire at an affordable price range.
Speed
Even though VPNs usually slow down your speed while on the internet, do well to look out for a VPN service that wouldn't make your internet connection slower. In other words, a VPN service without huge delays in uploads and downloads speed. Many virtual private networks offer free trials and so, it's always better to have a test drive before investing your money.
Apps and Browser Extension
Another most important thing you must consider is if a VPN works for your browsers or devices. Ensure it offers compatible apps and browser extensions with the devices you need to protect.  
Best Virtual Private Networks to Choose
If you are new to the world of virtual private networks or want to choose the right virtual private network to enjoy all the benefits associated with VPNs, knowing the best VPNs available out there is very important. Here, we have listed some of the top virtual private network options for you to make it easy to choose.
Let's have a look at the brief overview of these VPN options below to get a better idea:
ExpressVPN
ExpressVPN is an excellent VPN option that can enable you connect to networks safely. It offers faster speed comparatively. Even more, this VPN service also features a kill switch for enhanced security. So, you are assured of staying protected even if your internet connection is lost. Express VPN surprisingly works well on almost all types of devices.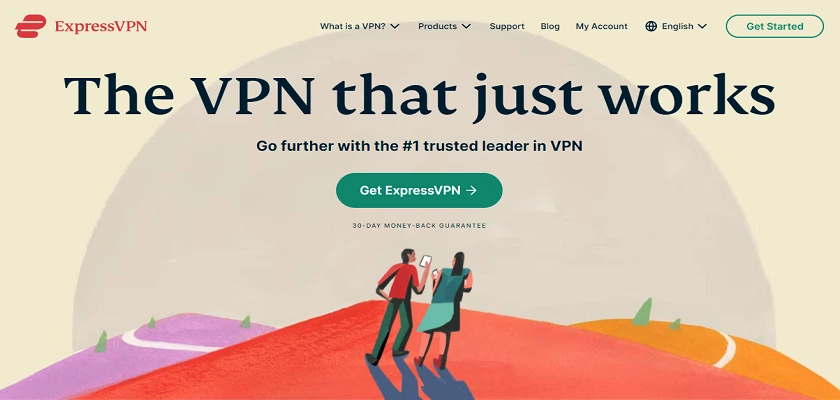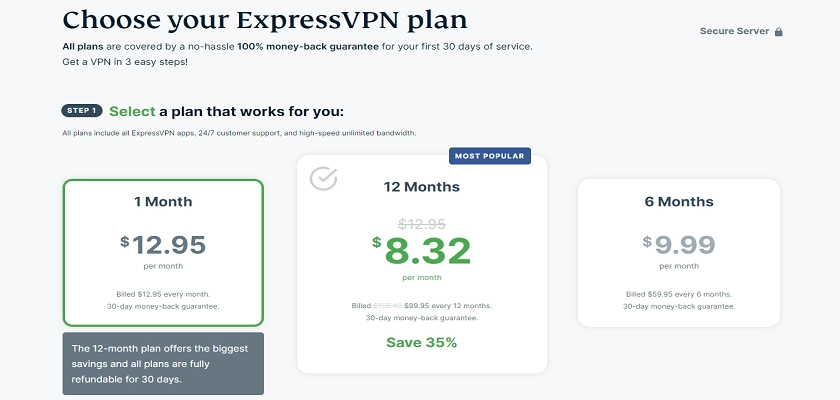 Click here for ExpressVPN 30 Days Trial
Save 49% and get 3 months extra for free
Features
No data retention policy
Available in 94 Countries, 160 locations and their Servers are over 3000
Bandwidth not capped
24 hours, 7 days customer support
The mobile app works smoothly and at high speeds comparatively
You can access streaming services like Netflix using this VPN
The VPN service is very powerful on unblocking and encryption
It comes with a kill switch
ExpressVPN is based in the British Virgin Islands
You can pay with bitcoin and several other payment options
PureVPN
PureVPN is an amazing VPN option for worldwide travelers, this is because it has over 6,500 servers located in 78 countries strategically. Using this VPN service gives you the following several advantages;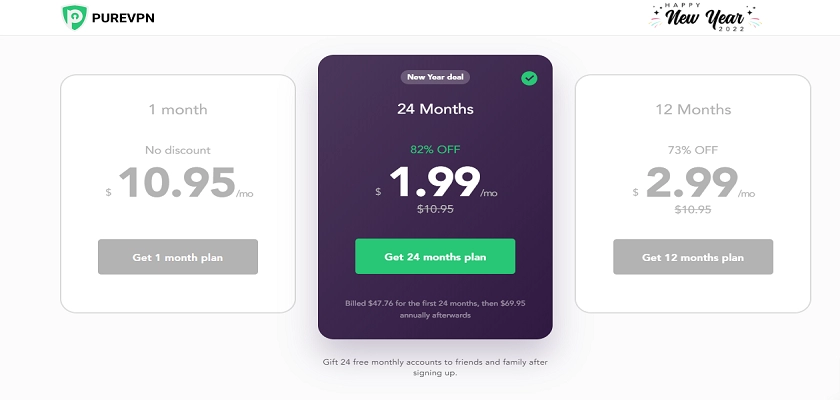 Features
It uses AES-256 encryption and OpenVPN protocol for ensuring online privacy
It has more than 6,500 servers in multiple countries worldwide
No logging policy
You can use as many devices as you want, i.e. unlimited
Kill switch available
10 persons can login simultaneously
You are given a dedicated IP address
You also get split tunnel
Port forwarding
7 days premium trial at just $0.99
Click here to get PureVPN 7 Days Trial
NordVPN
This VPN service boasts more than 8 million worldwide customers. This figure clearly shows the popularity of NordVPN. It is also one of the most recognizable VPN services amongst businesses, and that's too for good reasons.
The level of security NordVPN offers is pretty impressive. The other key features include kill switches, DNS leak protection, proxy extensions, and more. Most importantly, it also supports a variety of payment options including, credit cards, bitcoin, and PayPal, for enhanced convenience.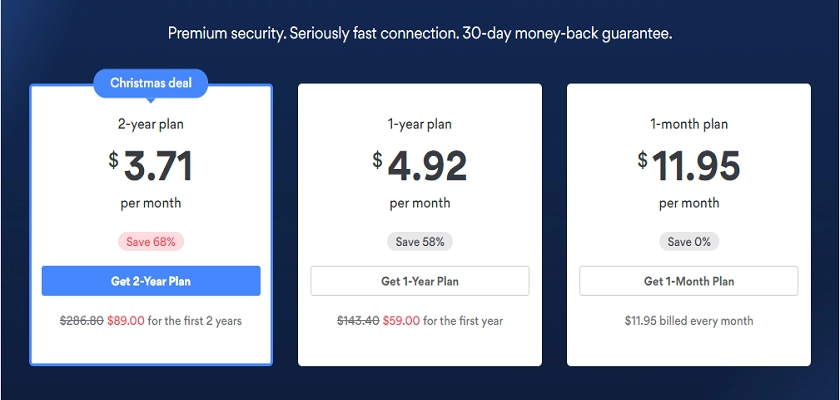 Features
Servers available in 60 countries
You can connect 6 devices with only one account
Kill switch available
It comes up with a strict no logging policy
5240 Servers
Bandwidth / Speed are Unlimited
You get a dedicated IP Address
IP Address Masking available also
You can also change your IP Address twice
Encryption with Onion Router available
DNS test for leaks is available
Cybersec feature available to help you block malware, ads and botnet
Mobile one click feature for encrypting mobile devices available
It comes with split tunneling
Powerful unblocking service
24/7 customer support
Surfshark
The price of this VPN service is what makes it stand out among other similar options. However, there is a lot more to like about this VPN as well. The VPN services are highly accessible and simple to use for everyone.
Even more, this VPN service has added new security protocols for enhanced security measures. Most importantly, it can also enable you unblock various online services successfully.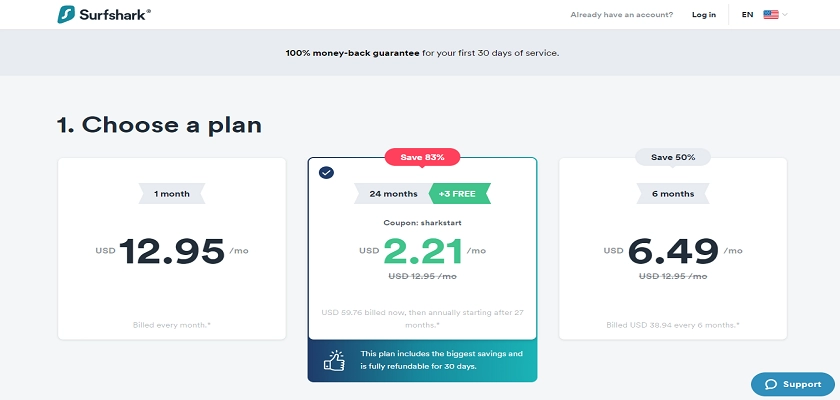 Features
This is a pretty affordable VPN with eye-catching pricing plans
You can connect unlimited devices using Surfshark
It offers excellent unblocking services
It comes with its own Surfshark antivirus and malware remover
You can search the web without search engines tracking you
Ability to perform checks for data breaches
You also receive alerts real time
IPVanish
This is one of the most suitable VPN services for android devices. It comes up with strong encryption and excellent downloading speeds. Also, split tunneling is another amazing feature of the IPVanish VPN service.
Most importantly, unlike other VPN services, IPVanish comes up with great customer support services. Users can get in touch with customer team representatives through live chat, email, or phone around the clock.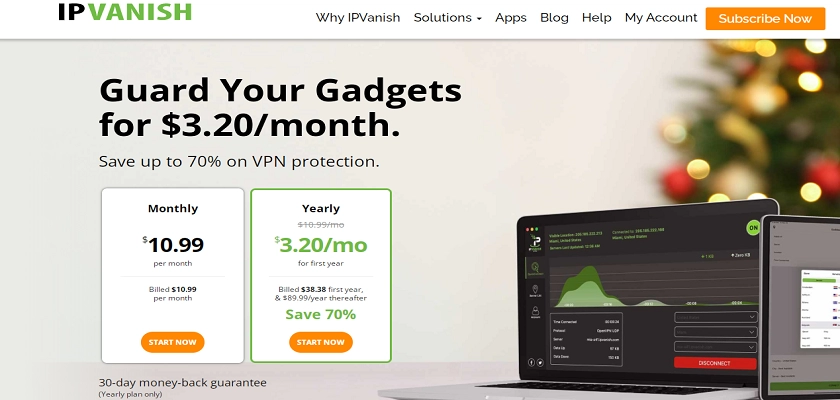 Features
IPVanish offers high downloading speeds
No logging policy
Kill switch feature is available
Powerful streaming for videos up to 8k
Torrenting and split tunneling are additional benefits of this VPN
It can also enable you connect up to 10 devices simultaneously
Your connection is unlimited
ProtonVPN
ProtonVPN is one of the most improved VPNs on the list in terms of performance and coverage. The servers of Proton have increased from hundreds to about 2000, which is great. Even more, the app of this VPN has also included more amazing features and support.
It also has improved streaming performance. So, overall, it's all set to provide you with an amazing VPN experience.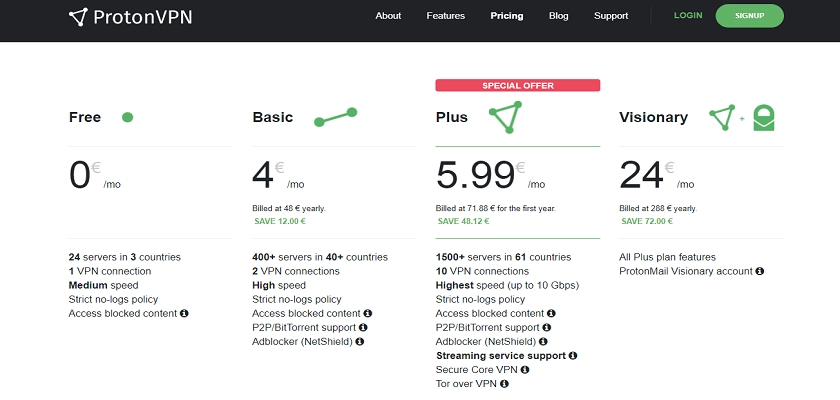 Features
Free plan available
The kill switch feature is available
No log policy
Servers are located in every Continent
Uses OpenVPN and WireGuard with AES256 and ChaCha20
Located in Switzerland
Apps are supported in all the most used operating systems
CyberGhost
With a user base of about 10 million regular users, CyberGhost is a firm-favorite for a VPN. It comes up with an easy-to-use and clean user interface. With this, you can have a seamless user experience while using CyberGhost on any device. Even more, the additional features this VPN comes up with are at higher performance levels.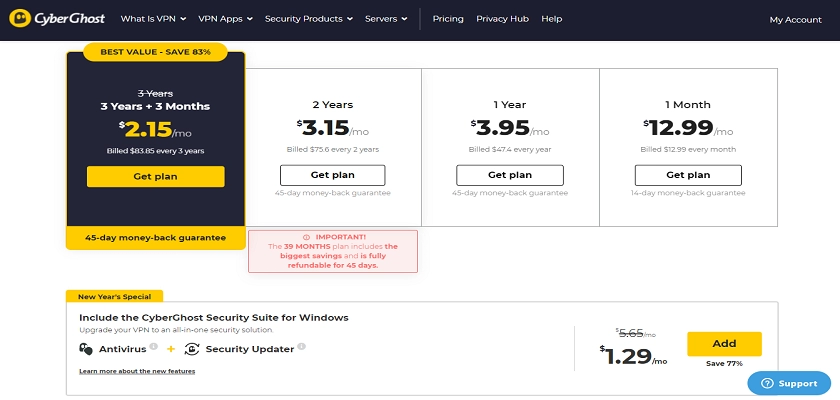 Features
Cyber Ghost comes up with quick live chat help from the support team
They have 7500+ servers all over the world
The encryption it uses is AES 256-bit
Kill switch feature available
No log policy
Unlimited traffic and bandwidth
Uses WireGuard, OpenVPN and IKEv2
Exceptional VPN speeds
You can connect 7 devices simultaneously
You get a money back guarantee of 45 days
IP and DNS leak protection
Private Internet Access VPN
Even though this VPN may not be the fastest solution but it is still a likable option with plenty of features. One of the most important things that let it get a space in the list is the notable increase in its servers count.
Surely it makes the VPN service impressive. Thankfully, it also provides an excellent mix of security protocols and privacy features. Overall, it's a reliable and easy-to-use VPN service you can use.

Click here to get privateinternetaccess
Features
You get an IP address
Comes with an antivirus and malware scanner
The apps of this VPN service are loaded with amazing features
It offers good value for money
24/7 support
Available in 78 countries
Simultaneous connection of 10 devices
Final Thoughts
VPNs, also known as virtual private networks, have become a necessity for the present. This is mainly because of the several benefits and effectiveness a virtual private network can offer. However, to enjoy all of its perks, you must choose the right VPN solution. The list of best VPNs available above is here to guide you with this and help you choose wisely.