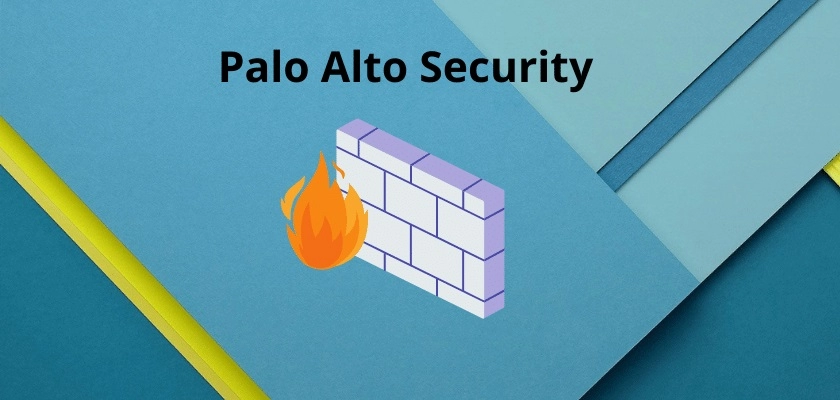 Palo Alto has become a prominent name in the world of systems security. As most of the world is continuing to become digital, more and more companies are focusing on the security of their systems to mitigate external threats in the best possible way. Employing firewalls have become one of the most efficient ways to secure systems more effectively.
Next-generation firewalls have become the main choice of forward-thinking businesses. Most importantly, these firewalls are the latest in the world of digital protection. These are helping their users to merge the best of traditional technology parts with the new technologies of the present to ensure optimal digital protection in the best possible way.
Implementing the next-generation firewalls is the very first yet crucial step of helping your business grow securely and safely in this continuously evolving digital world, even if you rely on networks and technology for a small piece of your operation.
Fortunately, next-generation firewalls are meant to serve as the first line of defense and protect systems from hackers, malware, and external threats.
Everything you need to know about the Palo Alto Firewall
The Palo Alto firewall would be the first name you will encounter when choosing the best next-generation firewall. They are the leader in systems security. Even more, this firewall has become one of the most popular names when it comes to the next-generation firewalls. This is mainly because of the superior architecture and unique technology. Other than that, the Palo Alto firewall also offers enhanced security features without negatively impacting your system's performance.
However, if you aren't aware of Palo Alto firewalls and their effectiveness already, here we have a detailed article to help you. In this article, you will learn more about the Palo Alto firewall, its benefits, and how you can secure your network with this firewall.
So, let's get started.
What is the Palo Alto Firewall?
Palo Alto networks Inc. has pioneered Palo Alto firewalls. These are the next-generation firewalls to ensure a higher level of network security. Even more, they have come up with an innovative platform that allows its users to ensure their network security. Also, this helps individuals or companies to enable rapidly growing and increasingly complex applications safely.
The next-generation firewall is at the core of this platform. As a result, this firewall can deliver enhanced control and visibility over content, users, and applications within the firewall with the help of a highly optimized software and hardware architecture.
Regardless of where your content, users, and applications are residing, Palo Alto firewalls run virtually all across the network, so this is absolutely a logical place to secure all of them.
By having this firewall in place, you can ensure secure deployment of your products to users such as mobile users, branch offices, and internet gateways. Even more, you can deploy your services as well securely. For example, virtualized desktop infrastructures, virtualized data centers, websites, etc.
The safe enablement policy of Palo Alto Firewalls
Palo Alto networks use tightly integrated, highly innovated services and technologies to enable your content, users, and applications safely. They determine the identity of an application and classify it across multiple network ports.
Along with that, these firewalls also assign users and applications a safe enablement policy. This policy will be applied to all your users and applications to protect your overall network against virtually all kinds of threats from known or unknown sources.
Here are some terminologies and strategies that you need to know. These will help you understand how Palo Alto firewalls will secure your network in the best possible way.
So, here we go:
(1) App ID
App ID will classify all of your applications across all network ports. This terminology will be used for application classification regardless of the port being used and encryption type, whether SSH or SSL and type of device.
(2) Content ID
Content ID can help in protecting against various types of threats. It can also control web surfing while limiting unauthorized data and transferring files across your network.
(3) User ID
User ID integrates a lucrative range of terminal devices and directories to tie groups and users to certain policies regardless of the type of device being used.
(4) Global protect
Global protection is used to extend policies to your overall users, regardless of devices and locations.
(5) WildFire
WildFire is used to identify, analyze, and generate protection against malware you don't know about automatically.
(6) Panorama
This technology is used to configure, manage, and deploy your firewall policies across different Palo Alto Networks firewalls. Most importantly, this can be managed from a single and centralized location as well effectively.
Overall, Palo Alto networks deliver the only next-generation firewalls meant to offer policy-based control and visibility over network users, applications, and threats.
How can the Palo Alto firewall secure your network?
Networks have become vulnerable to security threats. This is mainly because of fundamental shifts in the landscape of applications, user behavior, infrastructure, and cybersecurity dynamics. At present, we can find web 2.0, SaaS, social media, and cloud-based applications all around.
 At the same time, cloud, mobile devices, and virtualization are also fundamentally changing networks' architecture. Along with that, how your users are consuming your network as well as how your company is managing its IT resources has made organizations more susceptible to compromised data and security breaches.
Today, UTMs and legacy firewalls are becoming incapable of enabling the next generation of infrastructures, users, and applications. This is because these usually classify traffic based on protocols and ports only, with no info regarding specific applications associated with a particular protocol and port.
Most importantly, this problem isn't limited to one port only and as a result, organizations are restricted from reaping all the benefits of technological innovations.
Palo Alto Firewall offers a new approach to network security
Palo Alto has changed the dynamics here. This is because this is the time to adopt a new approach to network security. Using this firewall is an amazing solution to consider in this regard. It is mainly because this next-generation firewall enables applications to your business safely.
Palo Alto offers a real innovation when it comes to firewalls for network security. The firewall ensures applications' unprecedented enablement and proper control over your content, not only by IP address but also by users.
Most importantly, these firewalls also offer next-level network security without even any compromise on your network and applications performance.
Based on the technology of Palo Alto networks' patent-pending App-ID™, the firewall can enable applications regardless of evasive tactic, port, protocol, SSL encryption, or device type. It will also scan overall content to ensure a higher level of prevention against potential security threats. Palo Alto firewall also prevents data leakage.
Overall, this firewall allows its users to enable applications safely without any security concerns. Palo Alto will also enable you maintain complete control and visibility of your network, application, user, and content.
Most importantly, it can also significantly reduce your overall ownership cost through enhanced network security simplification.
Unique qualities of the Palo Alto Firewall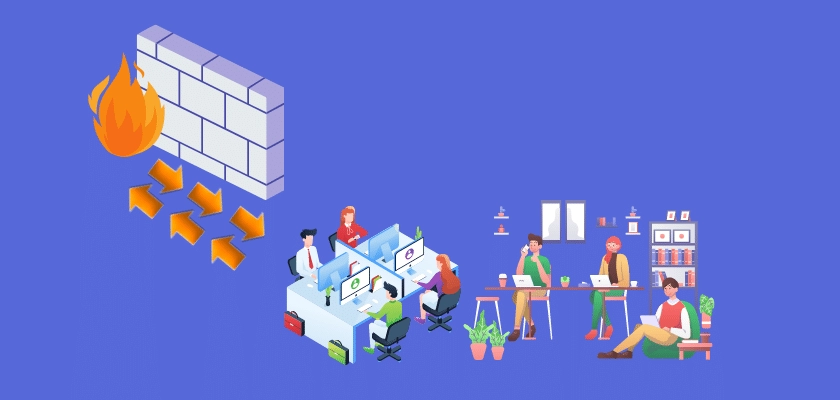 The Palo Alto firewall comes up with some unique qualities that you will not find in any other firewall. Do you want to know what these qualities are that make Palo Alto this unique? Let's look at the qualities enlisted below:
(1) Palo Alto firewall is the only firewall that classifies your network traffic based on accurate application identification. Other firewalls do this based on protocols and ports only.
(2) The Palo Alto firewall is also the only firewall that identifies, controls, and inspects your SSL encrypted applications and traffic.
(3) It also enables the function of real-time content scanning. This feature helps Palo Alto firewall to provide enhanced protection against spyware, malware, other types of viruses, data leakage, and vulnerabilities of applications on the basis of a stream-based engine for threat prevention.
(4) Along with these, the Palo Alto firewall is also the only firewall available that offers applications graphical visualization on your network with the detailed group, user, and network-level data categorized as per bytes, sessions, ports, time, and threats.
(5) Even more, this is the only firewall that offers low latency, line-rate performance for your overall services even under higher load.
(6) Most importantly, Palo Alto is the only firewall that can deliver logical parameters for your network's mobile users.
(7) Also, this is the only firewall that can identify files containing viruses more often used for targeted attacks. Palo Alto firewall can automatically execute these malicious files in a cloud-based, virtual environment.
Reasons why Palo Alto firewall is the best to use for securing your network
Now, we've seen that Palo Alto is the best firewall available presently to secure networks and this is primarily, because the Palo Alto firewall provides advanced security features to ensure higher levels of network security in the best possible way.
Any business concerned about cyber security needs can simply move on to the Palo Alto firewall. It is not only because Palo Alto networks have become a leading security vendor and highly trusted by users worldwide, but also because it has brought innovation in security technology and taken away hassles from consumers.
However, if you are still unsure about the Palo Alto firewall being the best choice to secure your network, then take a look at the key advantages of the Palo Alto firewall below:
Application visibility
Palo Alto firewall can give you full control and visibility of your applications, content, and users. It will help you determine any potential risk quickly. Ultimately, you will be able to respond quickly and ensure network protection in the best possible way.
Enterprise-Class IPs
Presently, security attacks on networks comprise a blend of application exploits and vectors. However, the Palo Alto firewall helps you be well-equipped to stop these attacks in the best possible way with its two-pronged approach.
Network administrators can block unwanted applications through APP ID. Even more, they can also choose certain applications to allow for network users by scanning for vulnerability exploits via its unique NSS-approved IPS engine. This means network administrators can enable IP protection completely without even compromising the performance of your network.
File blocking and data filtering
Most importantly, the Palo Alto firewall allows you to implement highly advanced features such as:
File blocking by type
Data filtering features
Control of application function level
You can achieve all these benefits by implementing an array of policies that will help in balancing permission of the usage of non-work related and personal applications with the business. As a result, this will reduce the security risks associated with unauthorized data and file transfer.
User visibility
Arguably, users are an integral part of every network. In traditional firewalls, security policies are applied through IP addresses.
However, the Palo Alto firewall helps manage the dynamic nature of applications and users by integrating an array of terminal services and directories. These will help to set network policies based on users. Also, you can identify who is using applications on your network. Even more, the Palo Alto firewall will perform forensic analysis and generate reports for user activities.
Improved mobile security
The use of mobile devices has become common. Even more, mobile devices have become a significant part of almost every network. Therefore, it has become vital for security teams to work on policy enforcement and protection of mobile devices as well as a wide range of new applications and devices.
Fortunately, the next-generation firewall of the Palo Alto network has extended the comprehensive control and visibility of applications to mobile devices as well.
This firewall also ensures vulnerability protection for enhanced mobile security.
For this, it offers features such as global protect, device-based policies, mobile applications policy enforcement, and threat protection.
Full control over web activity
Palo Alto firewall offers a lucrative onboard URL filtering database. This is the best benefit of the AP ID-based application policy, because this feature is meant to give full control over web-related activities.
Palo Alto firewall will address the lack of control and visibility from both web and application perspectives. Even more, the combination of URL filtering and app ID works to protect you from a full spectrum of risks, including resource utilization, productivity, authority, and legal in the best possible way.
This feature includes:
Flexible and policy-based control over the usage of the web.
Custom end-user notifications
Custom categories and database of URL.
On-box URL database that is meant to maximize flexibility and performance.
Network-based malware protection
The increasing use of communication applications, social media, and other non-work-related applications are also introducing a range of vectors for spyware, viruses, worms, and even any other type of malware.
However, the next-generation firewall from Palo Alto Networks will help you to block any unwanted apps using app ID. Even more, it will allow you to scan allowed applications as well for improved network-based malware protection in the best possible way.
Other benefits of the Palo Alto firewall regarding network-based malware protection include:
It will provide stream-based scanning to reduce latency dramatically.
Broad-based protection to prevent your network from a wide range of malware.
Continuous research and updates of malware protection
Palo Alto firewall will also ensure the protection of your network from threats driven by downloads.
Device management
In a network, consumers usually utilize different devices and operating systems for multiple functions. The only common thing among them is connecting to the network. However, the ability to visualize what's actually happening on a network will enable network administrators develop and enforce policies for devices and users regardless of their operating systems.
Fortunately, the Palo Alto firewall can help to achieve this functionality without any hassle. Ultimately, device management can be improved in the best possible way.
Final Verdict
Even though, you may need to upgrade the capacity of your wired infrastructure, including access points and switches before migrating to the Palo Alto firewall, the benefits mentioned above make this upgrade worth it for sure. This is because upgrading to the latest industry standard will help boost network performance and security in the best possible way.