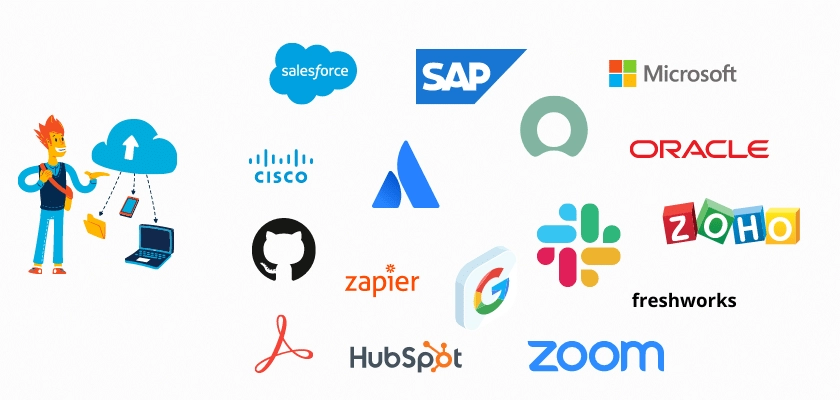 SaaS, also known as Software as a Service is on the upward swing. This is because of the rapid growth of the cloud computing market. A few years ago, much emphasis was on packaged software in the tech industry but presently, more and more consumers are looking for SaaS-based products for their businesses.
This drive towards on-demand Software as a Service is mainly because SaaS products are designed to alleviate stress on clients with regards to the deployment, management and support of software.
This has also brought a flood of activities to various SaaS companies with clearly no signs of slow down. The increasing popularity and demand for SaaS solutions has also led to the launch of various SaaS Companies. Most amazingly, old guard software companies are also engaging themselves in impressive and intuitive reinventions as SaaS providers.
Best SaaS Companies to Choose
The SaaS market now comprises an overall spectrum of verticals and sectors. However, when it comes to choosing the best SaaS companies, this could be a difficult decision because the available options out there could make things pretty complex for businesses. But this article presents a list of top SaaS companies to choose from to make things easy.
So, let's get to know what these companies options are and make your choice accordingly in the upcoming year.
So, here we go:
Salesforce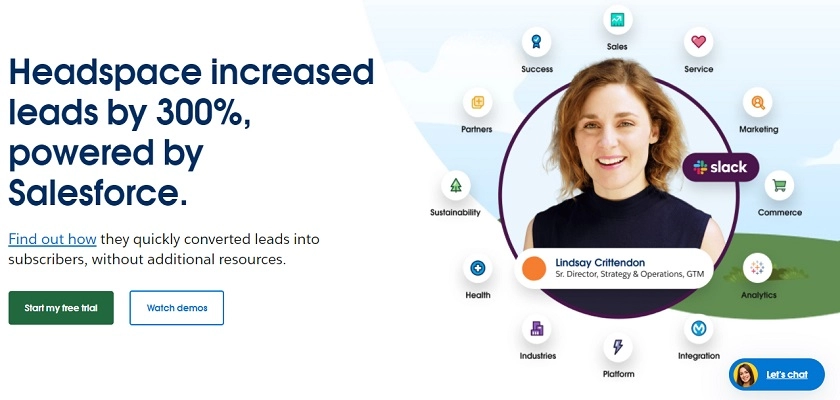 Salesforce is one of the most popular SaaS-only companies. It owns only one flagship platform. However, the company has been tailoring salesforce for multiple industries such as education, financial services, consumer goods, etc.
It also offers SaaS products for different types and sizes of businesses. Besides its products, this company is also responsible for developing a rewarding, inclusive, and competitive work environment with a unique SaaS culture.
Overall, this company offers a comprehensive solution for your sales team and customer experience management needs in the best possible way.
Cisco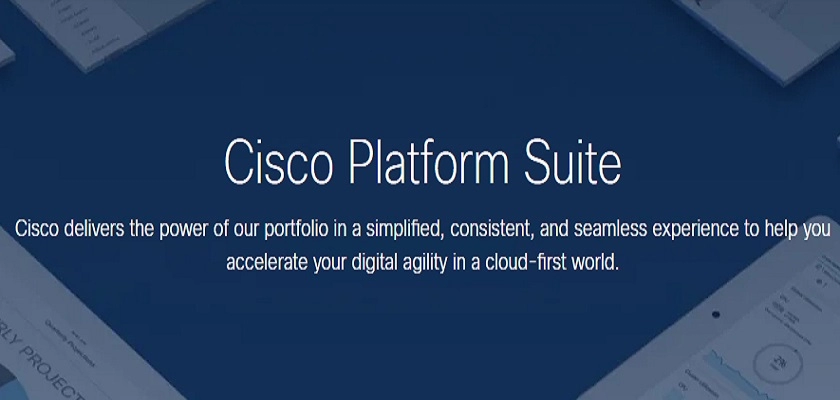 Cisco is a leading company worldwide for networking, IT solutions, collaborations, and more. It has also become a leading SaaS company mainly because of its software products. Cisco software products specialize in certain tech markets like domain security, energy management, IoT, etc.
GitHub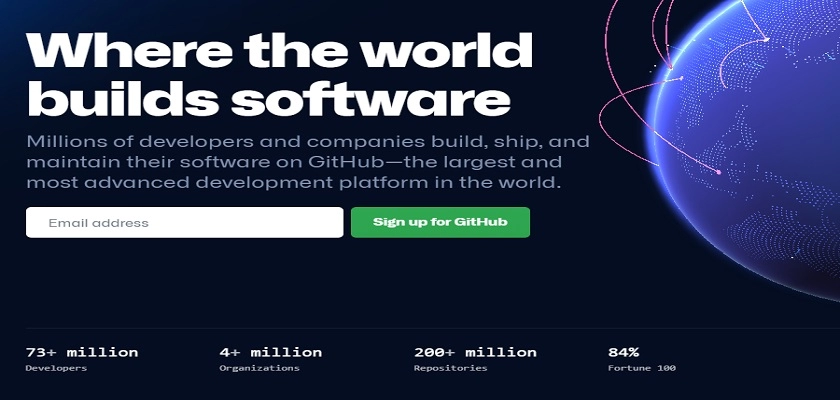 GitHub is an open-source global company based in the US. It offers numerous services such as hosting solutions for software development, source code management, and distributed version control. Most amazingly, this platform comes up with its unique features collection such as task management, bug tracking and access control.
However, the key feature of GitHub is to provide services of version control and issuance of tracking conditions for software development. It allows users to share, copy, manage, and store versions along with reviewing projects.
Most amazingly, all the core features of GitHub are available free for its users including repositories with any number of collaborators.
Adobe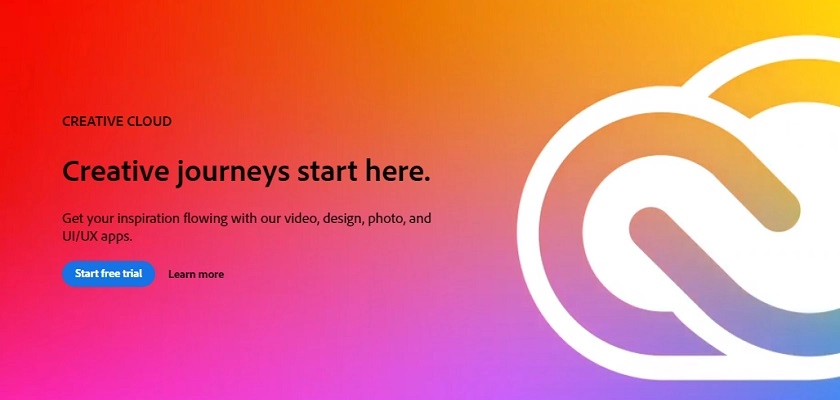 Adobe is an American software company transitioning to a SaaS only company. Recently, the company converted its Creative Suite into Adobe Creative Cloud, a cloud-based subscription service.
It offers all the creative design tools that a designer needs. It has also launched various leading software as a service products, including the Adobe Experience Platform.
HubSpot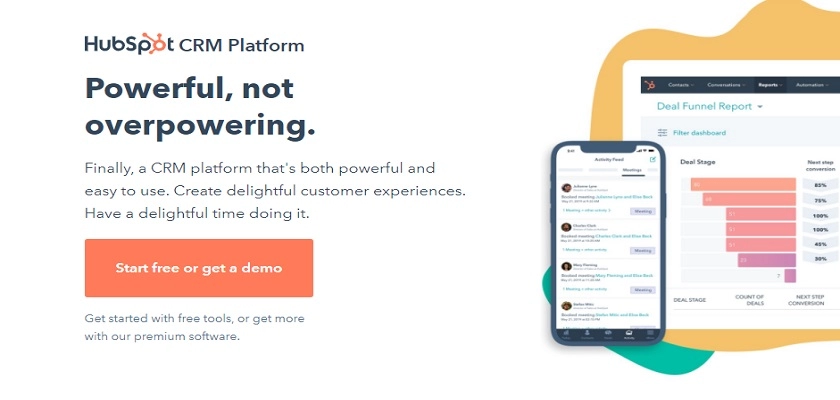 HubSpot is arguably the leading CRM software available out there. This SaaS-based platform is designed to help your teams in managing your customers. Whether you want to retain your existing customers or you plan to attract more, HubSpot is here to help you with its lucrative SaaS offerings. It also offers plenty of training materials to help its consumers.
Google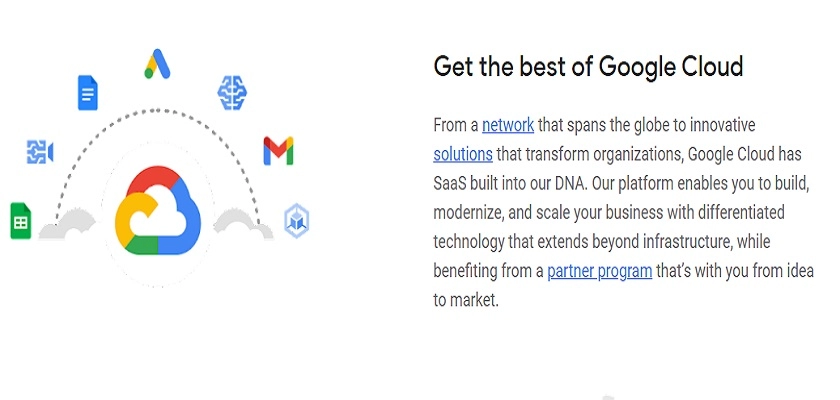 Even though, google is not a SaaS-only company. However, it has come up with some infrastructure offerings such as the Kubernetes engine or Google Cloud in SaaS products. These products have gained immense traction within the last few years. This giant tech company has also rebranded the offerings of its G-suite as an intuitive Google workspace solution.
All of these things are giving Google a distinct flavor as a SaaS company and doesn't offer a collection of unconnected and disparate tools.
Besides that, Google is also popular for its various SaaS-based productivity offerings along with a lucrative ad management and marketing platform.
Zoom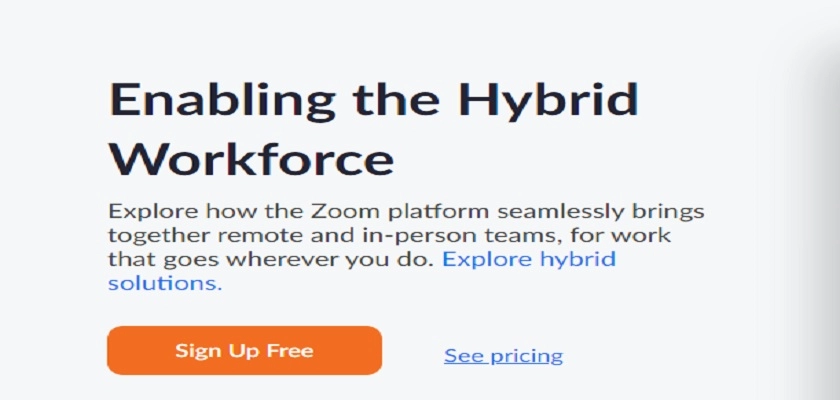 Zoom is another amazing SaaS company that offers SaaS model-based video conferencing applications and software. Over time, Zoom has grown rapidly and today offers the following lucrative communication features:
Virtual events
Zoom meetings
Cloud-based telephony
Zoom chats
Conference room solutions and many others.
Presently, these SaaS-based video conferencing tools are being used by many organizations for collaborations and virtual meetings. Scalability and ease of access are two main features that make Zoom a leading SaaS company for its type of offerings.
Zoho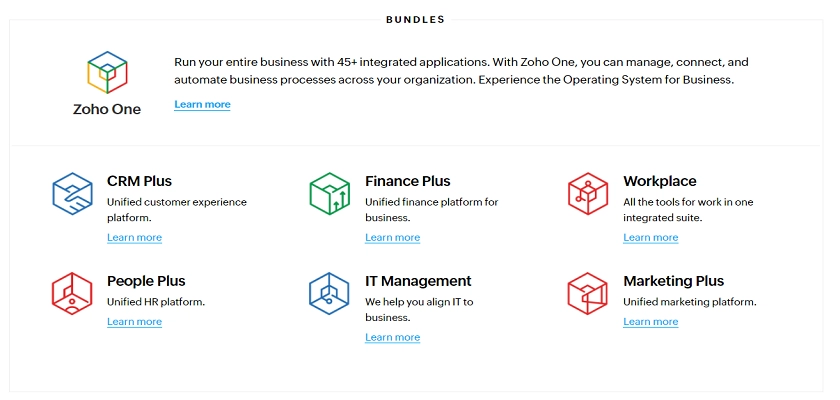 Zoho is another SaaS-based company delivering its business and productivity tools suite via the Software as a Service model. The company is offering different independent solutions. These solutions are available to be deployed as unified SaaS solutions or standalone products.
Most importantly, this SaaS provider addresses software applications across collaboration, marketing, HR, IT service management, and CRM. Along with these, it also offers customizable solutions via its Zoho Creator.
Oracle
Oracle is another one of the fastest-growing SaaS companies providing a fully integrated and extensive cloud applications and platforms services stack. This company is also providing database software services, enterprise software products, and cloud-engineered systems. It also offers its own database management systems.
Along with these, Oracle is also one of the largest software companies in the world that is best known for its relational database management system, i.e. Oracle database software used by a majority of leading companies.
Microsoft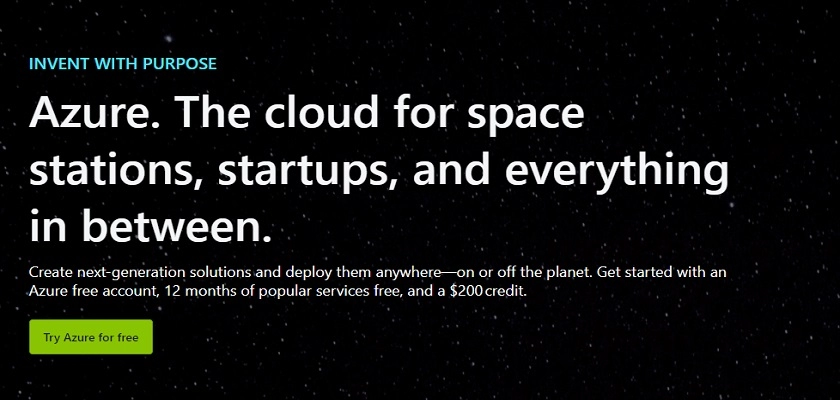 Well, it is a well-known fact that Microsoft will be another leading SaaS company in 2022. It is well known mainly because of its undeniable contribution to the computing world, such as Microsoft Office, Microsoft 365, and Microsoft Windows.
Most importantly, this company is also experiencing the highest growth rate as compared to others. Overall, this company has a diverse software as a service portfolio with an above-average products range that makes it unique among other SaaS providers worldwide.
Freshworks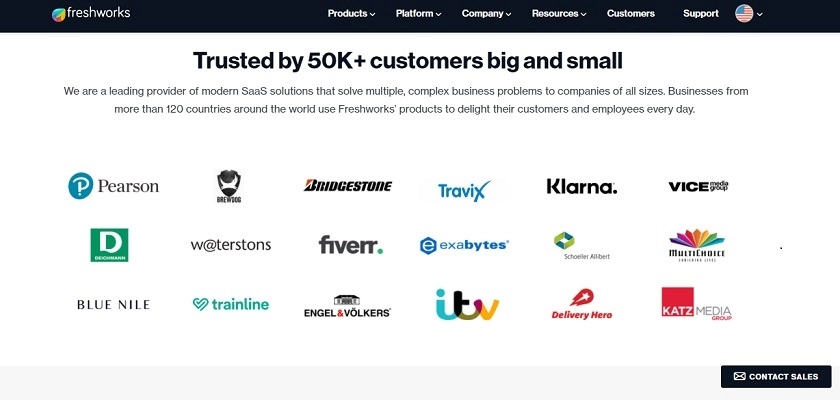 Previously known as Freshdesk, this SaaS company was founded in 2010. However, this is an end-to-end provider of business solutions for any type of small to medium-sized business. It also provides a range of tools required for employee and customer engagement management. From CRM to HR enablers, enterprise telephony to IT service management solutions and customer service chatbots. Freshworks is offering virtually anything.
Additionally, it also has AI capabilities and a marketplace to choose from integration scores. Most importantly, it has a refreshing and straightforward business model.
Servicenow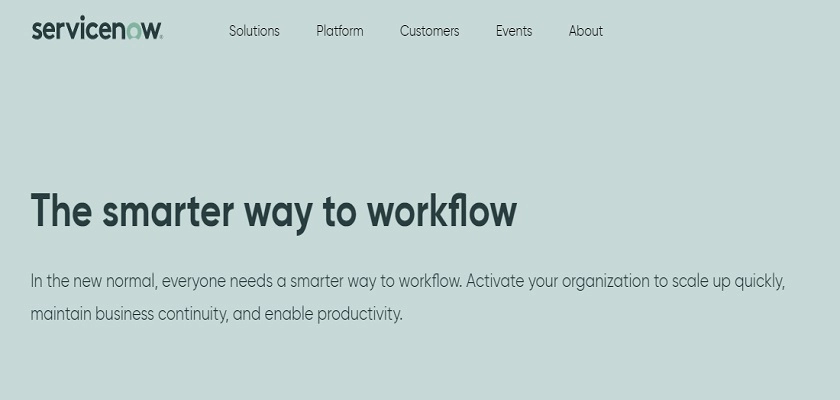 This is another amazing workflow management company that can help you digitize your workflows. It also provides white-labeled applications to meet your business needs in the best possible way.
You can also use the pre-built solutions or components of Servicenow to put together a particular solution that's suitable for your business objectives. Even more, you can also use this SaaS provider to create customizable user interfaces as well.
This SaaS-based solution is ideal for use by agile product companies and dev teams. Along with that, any medium to large-sized companies with multi-layered workflows can use Servicenow.
SAP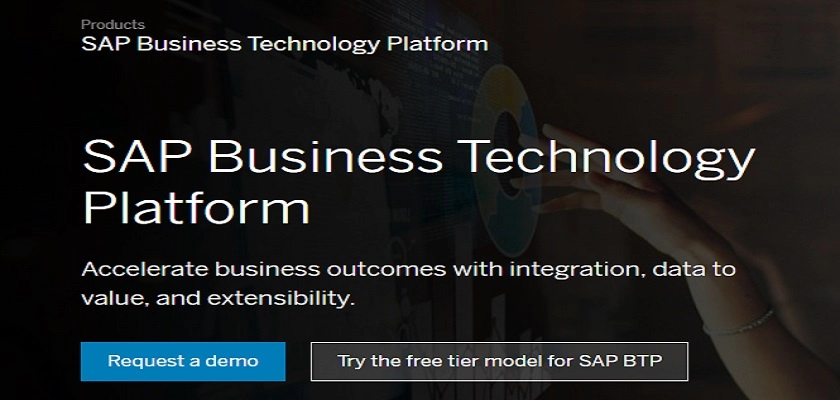 SAP is an enterprise software service provider SaaS company. However, it is a popular company that is famous for its ERP technology all around the globe. Overall, SAP has a strong presence as the best Software as a Service company as well.
The products of this company are majorly driven by strategic acquisitions, just like the acquisitions of Concur, Ariba, SuccessFactors, and Fieldglass within the last decade.
However, this company also offers solutions such as SaaS-based CRM, Sales Cloud, and sales intelligence products.
Atlassian

Atlassian is a leading SaaS provider of collaboration tools for both distributed and remote teams. These products can address security use cases, project management requirements, IT services, team collaborations, and more. It also integrates an amazing range of third-party products to access from the Atlassian marketplace.
Zapier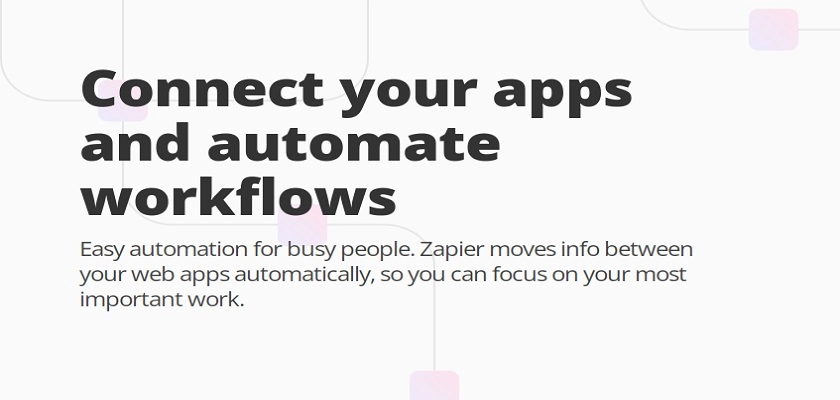 Zapier is a leading SaaS company in the marketing and sales operations space. Zapier's solutions enables businesses accommodate tools as well as automate their workflows. This can help you connect with multiple apps to make tasks easier. It also facilitates different business strategies effectively.
SaaS Companies Guide: Most important things to consider while selecting a SaaS Company
At present, it has become a critical decision to choose the right SaaS company. This is because more and more businesses now want to externalize their IT resources and systems. Because of only a few entry barriers and the cloud industry's nature, it is not difficult to see a myriad of SaaS providers offering a variety of services out there.
This can make it harder to choose the right company, especially when everyone is claiming to offer you the best SaaS products and solutions. Simply, it's easier to get overwhelmed with all these. However, there are some important factors that you should consider while selecting a Software as a Service company.
So, here we go:
Reliability and performance of the SaaS Company
No one wants their employees to stay idle for a long time while waiting for a page to load. Therefore, it is always very important to ensure that the SaaS company you are choosing ensures optimal performance and reliability for its customers.
Even though there can be downtimes inevitably, but what's more important to consider is how a particular Software as a Service company will react or respond in that situation. Your chosen Software as a Service company must have disaster recovery or fault tolerance plans in place in ensuring the performance and reliability of their SaaS products in the best possible way.
Data management and exit strategies of the SaaS Company
When it comes to data ownership, different SaaS companies have different strategies in this regard. However, it is always a smart decision to work with a Software as a Service vendor who is offering you control and choice with respect to data management and processing. 
Security standards of a SaaS Company
With SaaS products, your data is commonly stored by a third party but you can access it whenever you need it. However, this is something that is raising data security concerns for CISOs. To avoid any data security concern, it is strictly advised to ensure that the company of choice has documented its entire security protocols and infrastructure. Also, the company must be willing to share this security standards information with her customers so that they can be rest assured their organization's data is in safe hands.
Support and training of a SaaS Company
Migration to a SaaS company will require some training and support for your employees to start using an application properly. Fortunately, most Software as a Service companies deliver specific onboarding and training programs to drive effective adoption among new customers.
However, before finalizing with any company, you must find out the level of training and technical support that they are offering as this helps in making an informed decision.
Migration process of SaaS Company
Certainly, migrating to any new SaaS provider can be daunting and time-consuming, especially if data structures and formats vary across different applications. Therefore, before selecting a SaaS company, don't forget to learn about the scope of every migration step from planning, to assessment, code refactoring to the real process of workload migration and other steps.
For large companies, this should be an important factor to leverage in contract negotiations.
Mobility service in a SaaS Company
It is a fact that employees whether sales representatives or a production manager, need to use technology on the go. So, ensuring your SaaS provider offers mobile support or a mobile application can save you a lot. Ideally, a SaaS application needs to be available for different platforms like android and iOS. This also must be responsive and optimal for devices so as to ensure reliable mobility in the best possible way.
Cross-platform compatibility in a SaaS Company
For sure, the SaaS company you decide to hire must deliver on your current and future business needs. It must allow your employees choose their preferred web browsers and operating systems.
To ensure cross-platform compatibility, you should test SaaS applications in different environments. This is necessary because some applications may come up with different visuals and interfaces for different environments. These variations sometimes lead to challenges especially in team collaborations.
Technology and platform
You must choose a SaaS company whose technology and platform align with the objectives and current IT environment of your company. Otherwise, you will require a lot of customization and re-coding. Ultimately, there will be no use in converting your organization to cloud architecture if you need to spend a lot of time with customization.
So, the best bet is always to choose a company that can align well with your company's current IT environment.
Roadmap to service deployment
Even more, you must have an understanding of how your prospective company plans to update, innovate, and grow if you want to choose it for the long term. This will also include clarity regarding the commitment of the provider to specific technologies, vendors, features, and integration. This will ultimately help you get a better vision of future planning.
Service level agreements (SLA)
Sometimes it can be difficult to understand the SLA of SaaS providers. As a result of this, things can get pretty complex, mainly because of lack of knowledge about industry standards. However, it is still important to understand some things in an SLA. These include:
Service definition and delivery
Role of both parties in the delivery of a service
Management, availability, and continuity of service
Business terms such as commercial terms, policies, publicities, operation reviews, and fees.
Data security and assurance
Conversion, management, and ownership of data.
Legal protections such as indemnification, warranties, intellectual property, etc.
Even though SLA can get complex, it's important that SLA clearly defines all the above-mentioned points for better clarity.
Verdict
The increasing demand for SaaS products has led to the emergence of various SaaS companies. However, not every one of these provide the same services. Even more, you can't simply choose any of the SaaS providers for your business. Therefore, this article enlisted top SaaS companies to consider in 2022. Along with that, we also have enlisted some of the key factors that you must consider while choosing the best company.