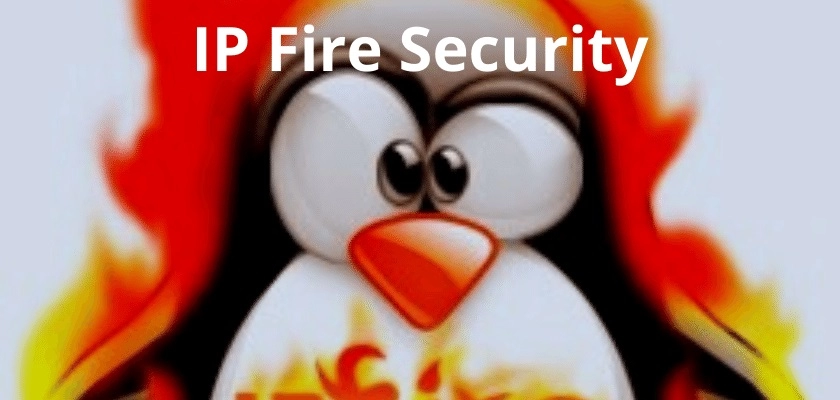 IPFire is one of the most popular, oldest, and comprehensive firewall projects designed. It is a dedicated firewall and a dedicated firewall is important because it stands between devices and the internet. It also sanitizes the traffic flowing into an internal network to keep systems protected in the best possible way. However, setting up a dedicated firewall is a very detailed process with regards to assembly of hardware and software.
Fortunately, there are a few firewall distros for Linux that can help set up a dedicated firewall without any hassle, IPFire is one of them. This Linux distro uses an SPI (Stateful Packet Inspection) additionally, this is built on the unfiltered utility's top that facilitates NAT (Network Address Translation), packet mangling, and packet filtering. Most importantly, this dedicated firewall can be used for almost anything from creating DMZs to forwarding ports.
To be further enlightened about IPFire and its functionality, read on, as this article explains in detail how to secure a network with it.
What is IPFire?
IPFire is an open-source, fortified Linux firewall distribution that primarily serves as a router and firewall. It runs evenly on embedded hardware and this dedicated firewall distribution can be installed on any network type.
Most importantly, this firewall distribution is also designed perfectly to ensure high-level security in the best possible way. Fortunately, it is hardened well to keep itself protected from threats and malicious attacks.
Overall, IPFire is a highly versatile, fast, and secure firewall engine. Along with being an effective stateful inspection firewall, it can also effectively work as a VPN gateway. This is because it analyzes packets of data with its IPS (Intrusion Prevention System). It also comes up with multiple add-ons, which makes it easy to enhance the functionality of IPFire in the best possible way.
It is designed with a web management console used in configuration and settings management. Also, setting up IPFire with a guided dialogue through the console is another option. Even more, the process will take less than half an hour to complete.
After completing the IPFire setup process, its management interface can be used for further administration. This web-based interface will also help in the installation and configuration of add-ons that are required in this regard. IPFire is designed with a state-of-the-art and versatile firewall engine that can make complex steps easier to administer.
Who can use IPFire to secure their networks?
Even though anyone can use this firewall, this is made possible because of its versatility, efficiency, and suitability for working in any network environment. However, IPFire popularly runs in the following environments below:
(i) Data centers that are forwarding tens of GBs every second.
(ii) Businesses having large numbers of employees.
(iii) Home office networks.
(iv) Industrial applications as an effective and efficient IoT gateway.
However, anyone who wants to use this firewall must have a basic understanding of how a computer network actually works. Additionally, this firewall is here to help improve network security in the best possible way. However, to make the most out of it, it is always recommended to spare some time and do some research on the best practices of the firewall.
The Operating System
Basically, this is a Linux-based distribution. However, unlike other distributions of Linux, IPFire is optimized and hardened well to be used as a Firewall.
The developers carefully select each of its components and software packages that consumers use and develop from its sources. More often, these are patched to ensure improved security of systems and reduce surface-to-attack in the best possible way.
To ensure this level of security and flexibility, this firewall isn't based on any other Linux distribution.
Key Features of IPFire
This firewall certainly is one of the best-dedicated firewall solutions to consider. Let's look at the key features of this firewall below:
(1) Intrusion Prevention System
The Intrusion Prevention System can provide deep packet inspection. With this feature, IPFire checks data packets against its database to detect suspicious behavior and malware. Ultimately, this helps to make a network very secure against sophisticated attacks.
(2) Quality of Service
Due to the amazing quality of service provided by this firewall, a network's overall performance is faster. This feature allocates the appropriate amount of bandwidth for more important applications. For example, QoS ensures VoIP calls are processed quickly. As a result, there are no issues with call delays, slow-loading sites, or any form of poor service delivery. Most importantly, IPFire can also deal well with offending users.
(3) Web proxy
This is one of the most effective yet powerful features of this firewall. Each client wanting to access the web is properly scrutinized before access is granted to the web content. Even more, web proxy caches the content to accelerate the process of browsing in the best possible way.
Furthermore, IPFire can even cache the overall operating system updates to save loads of bandwidth, especially in larger networks.
Besides that, the URL filtering component of this firewall can also be used to prevent users from accessing certain websites. Even more, this feature can prevent malware as well.
(4) Versatility
Are you running your infrastructure in multiple places? Then you might need to connect them through a VPN. This firewall can be a versatile solution to consider in this regard.
This is because you can connect to the cloud or even your data center using OpenVPN or IPsec. You can also keep backups and then upload them or connect your workers to different servers.
This IPFire uses cryptographic acceleration to provide a completely secure tunnel with a bandwidth of up to 10 GBs per second. Fortunately, IPFire is also compatible with working with other lenders, including Lancom, Cisco, and several others.
(5) Internal DNS proxy
This firewall also features an internal DNS proxy to keep a network very protected as well as prevent DNS spoofing in the best possible way. Internal DNS proxy will filter any attacks by using DNSSEC. It can also cache DNS responses for improvement in query performance and to communicate securely with upstream name servers.
Some other features of IPFire to know
Generally, this firewall integrates multiple functionalities of professional firewalls and routers. While, the major additional functionalities also include the possibility of configuring a DHCP server, an advanced proxy server, integrating a domain name cache, as well as WoL, advanced QoS, DDNS server, NTP server, and a complete record of all the events that have occurred in the operating system.
Along with these, one of the most amazing features of IPFire is its ability to install extensions. This will surely help in adding more functionality. Some of the popular extensions that are available in this regard are Network Print Server, Network File Server with NFS and Samba, Video Recording Server, TeamSpeak, VoIP Standard Asterisk, Broadcast Server, Antispam & Mail Server, Tor for anonymous browsing, and the ability to function in an ARM architecture.
System requirements for IPFire installation
To use this firewall in enhancing network security in the best possible way, there are some recommended system requirements that must be met and are outlined below:
(i) 1 GHz or better processor with x86_64 CPU or supported ARM SBC.
(ii) 1 GB or higher memory.
(iii) A minimum of 4GB of hard disk space.
(IV) A minimum of two Ethernet network adapters as well.
Also, remember that you can use IPFire in virtual environments of any kind. These may include KVM, Proxmox, XEN, VMware, Oracle Virtual Box, Qemu, etc. Even more, IPFire can also run on machines built with an ARM Processor. However, before downloading and installing IPFire, it's always better to verify that your system meets the minimum hardware requirements at least.
How to install IPFire to secure your network effectively
(1) Download IPFire Image
Firstly, you need to download the IPFire image as per your system requirements.
(2) Upload IPFire ISO File to Proxmox Virtual Environment
Uploading the IPFire image from the local disk to the Proxmox environment is important to start the installation process and the steps are below:
A. Connect to the Proxmox web interface and then log in with root.
B. Scroll down to Datacenter and then click on PvE/node > local disk (PvE).
C. Go to ISO images, click on upload and select the appropriate image from your local disk to upload on Proxmox.
(3) Create a Virtual Machine with Proxmox Virtual Environment
Now it's time to create a virtual machine for IPFire, follow the steps below for this:
A. Click on the Create VM button in the Proxmox web interface.
B. Enter the Virtual machine's name and click enter.
C. Choose ISO image, and click next.
D. Choose the settings you want and again click next.
E. Enter hard disk size as per your preferences.
F. Set CPU configuration and choose the size of memory.
G. You can keep network configuration as default.
H. Click the Finish button to complete the process of creating a VM for IPFire. 
Set IPFire's Network Configuration on Proxmox
Now you need to configure physical NICs (3) for IPFire. You will be needing this for LAN Connection, WAN Connection, and DMZ connection. However, creating Linux bridge devices is essential for creating 3 NICs. For this, follow the steps below.
Go to Datacenter, then PvE/node, and click Network. Enter the required details here and repeat the step 3 times to create multiple Linux bridges. Now you need to add a new network interface to the IPFire virtual machine.
Go to Datacenter, then PvE/node, Now click IPFirefw VM > Hardware and then Add, Select Network Device, and choose model VirtlO. Uncheck the available firewall option here, Click on the add button, and repeat the steps for three physical interfaces and complete the process
Install IPFire and complete the initial integration
Once the configuration has been completed, it's time to start the process of installing IPFire on Proxmox Virtual Environment. So, click on IPFirefw, and click start to start the virtual machine.
Now go to Proxmox console and click on Console to connect the VM for the installation process to move ahead.
When you connect to the IPFire VM Console, you will get the installation boot menu here. Choose Install IPFire 2.25 – Core 157 from here and then press enter.
Choose your preferred language to complete the installation process and click OK.
Click on the start button to confirm the installation.
Check "accept the license agreement" and enter OK.
The next step will let you know which hard drive it is going to be installed on. You can also change the hard drive to where you want to install it. Well, click on delete data to move forward.
Select file system as Ext4 and press OK.
Now, IPFire will partition and format your hard drive and start the process of installation on it. This process will take some time to complete. Once the installation process is completed, click Reboot. 
Why should you use IPFire to secure your network?
Below are listed and important benefits of IPFire that you must be aware of:
(1) Easy to use
This firewall is powerful and easy to use. You can easily complete the creation of a group of hosts, networks, and services to be allowed with a single rule. Even more, you can also define rules for the network's large part on the go. Rate logging and limitation functionality can also make it ideal for hosting services as well in data centers.
In short, the IPFire cutting-edge firewall has made it simple and easier to manage even complex and larger enterprise networks.
(2) Properly designed security
Even more, this firewall has also been created to offer high-end security while ensuring flexibility and modularity. Whether IPFire is needed for personal use or enterprise networks, it is a well-suited solution for everyone to consider for enhanced security.
Overall, you can be rest assured that IPFire will provide enhanced protection to your network from multiple types of security threats effectively.
(3) Better performance
IPFire can also work well on embedded software. Even more, it is also proven to offer a higher level of performance. Most importantly, it will run evenly on every type of software.
(4) Straightforward package management
The IPFire integrated package management system can enable you to update the complete system with one click only. It is a more efficient and quickest method to install patches, feature enhancements, and bug fixes. Overall, it makes IPFire a highly effective and safer solution to use.
(5) Open-source
One of the best reasons why you should use this firewall is that it's open-source and available to use for free under the GPL license. Most importantly, it also has a huge developer community works to improve the software constantly.
(6) Easy installation
The overall IPFire installation process is easy. It just takes up to half an hour to complete. Moreover, using expert features is also easier.
Final Thoughts
Overall, IPFire is a versatile solution that primarily works as a dedicated firewall. IPFire uses squid and can enable you to create a VPN server also with ease. Even more, you can also double it up as a web proxy. Most importantly, you can easily use all of its features without any hassle.