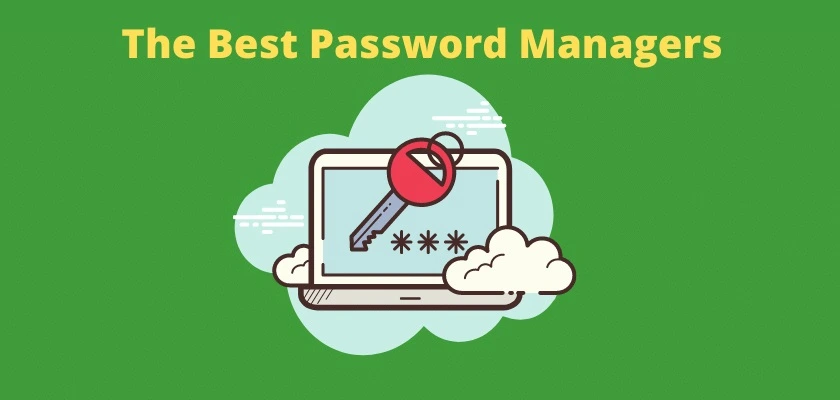 Almost everyone has their personal and confidential information over the Internet, and the major way to protect that is with the use of passwords. Passwords also used to be simpler and easier to remember, but now you need a complex password to ensure maximum security of your personal and financial data online.
If you took a look at the Internet a few years ago, you would note that it was not that critical of a thing. It brought amazing features and functionalities for everyone without putting anything at risk. However, now things have become a lot more different. Today, the Internet is more than just something you use for information or entertainment. There are issues of security with the use of the internet today, and one way of addressing this is password management.
What is a password manager and why is it so important?
Experts say that it is not a good practice to have the same passwords for all accounts. At the same time, it is not recommended to create passwords that are easy to guess or crack. It makes things even more difficult because everyone has a lot of accounts online, which they need to protect.
While remembering complex passwords can be tricky, password managers can make things easier for you.
Read here how to choose password managers
Password managers are the tools that make things easier and simpler when it comes to creating, remembering, and inserting passwords.
When using one of these managers, you only need to remember one password for that manager. In return, that password manager will remember all of your passwords. The best part is the level of security that you can enjoy while using your password manager. Using password managers is pretty important because of the following reasons:
(1) You do not have to worry about the password strength requirements of different websites when creating passwords. Your manager will do it all for you.
(2) There is no need to remember any password except for the one you use for your password manager.
(3) Inputting passwords manually has become a thing of the past. Now you must get tools to do it for you.
(4) Sharing your accounts in a much safer way has become easier and safer with password managers.
(5) With all of these and several other reasons, password managers have become an extremely important tool/service to have.
The 10 best Password Managers
Most people these days are aware of security issues, and they do not want to compromise anything. For this, selecting a password manager is the best choice. However, the difficult part is that there are many options available when it comes to selecting a manager. So, this wide range of options will confuse you because each of them will be claiming to be the best.
The thing to consider here is that not all will be perfect for you. There might be a tool that meets your requirements perfectly but is not perfect for others. So, it would help if you started with proper research about all the available password managers. Here are the best 10 password managers that you can use.
(1) Keeper Password Manager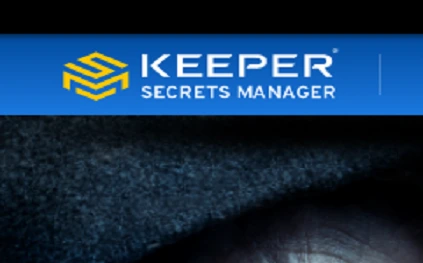 The first one that we have on our list is called Keeper. It is not only a password manager, but it also provides great digital vault services where you can keep all your files safe and secure. If you are looking for an amazing password management solution that brings all the necessary convenience, then it is the way to go.
Moreover, it makes the best choice because of its features and the fact that it is available on all popular devices and platforms, including your browsers.
Pros:
You can easily get the history of all your passwords and files
Password sharing with trusted people is easier and safer
Password inheritance is made better than ever
You can select optional features like messaging and file storage
Very easy to use interface
Available for mobile devices as apps, as well as for computers as browser extensions
Multi-Factor authentication keeps everything secure.
Cons:
When you use it on the web for auto-filling password forms, it will not provide you with all the functionalities.
A free version is available, but it is limited.
(2) Zoho Password Manager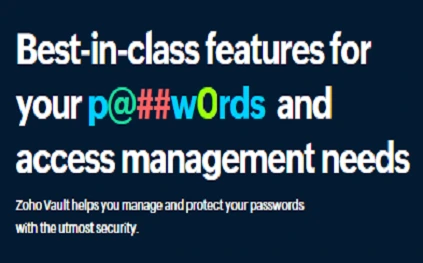 The second one here on our list is a tough competitor for Keeper. Zoho Vault is also a lot more than a password manager. It will bring the reliability and convenience to your life that you are looking for. There is no need to worry about the number of passwords you can store here because it provides unlimited storage for passwords.
The best thing here is that it is a perfect choice for individuals and provides plans for businesses and teams.
Pros:
One of the best things about this manager is its substantial free plan
If you have stored your passwords in your browser, then it can import them to make things simple for you
Multi-Factor authentication keeps things as secure as possible
It works flawlessly on all platforms as well as on all browsers
Easily synchronize all your passwords across your devices running on different operating systems
Zoho handles multiple logins like no other platform
Cons:
The mini password generator functionality is not as great
The web form filling feature is not available
(3) LastPass Password Manager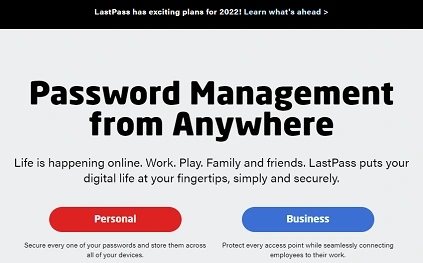 There are good chances that you have heard of this name before. Well, they are doing a great job in terms of marketing, just like they are when it comes to providing features. LastPass can be your top option when it comes to selecting a password manager that is both secure and easy to use.
While the free version is not as good, the paid version ensures that you get the convenience and reliability you are looking for.
Pros:
Two Factor Authentication keeps everything secure
Provides amazing password sharing options
Secure inheritance feature
Comes with dark web monitoring tools built-in
Your password strength report can keep you aware of how well your password is
Not restricted to a few devices and platforms
Cons:
If you are a free user, then you cannot enjoy the synchronization feature
The form filling feature is limited
Some of its components are outdated
(4) Dashlane Password Manager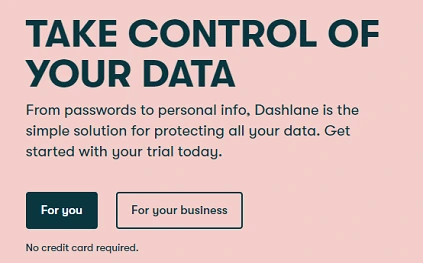 Dashlane is focused on a lot more than just providing you with a password manager. It makes sure that you enjoy all the extra features designed to enhance your online security. The best part about it is that it is good in terms of features and amazing in terms of user interface design, which makes it very easy to use.
Pros:
It will tell you if your account is compromised on the dark web
Comes with VPN protection built-in
You do not miss any latest password management feature here
Effortlessly synchronize your passwords across all your platforms
Cons:
The best features are limited to the premium package, and cheaper options lack those features
Not good for multipage login
The premium package is not affordable for everyone
(5) LogMeOnce Password Manager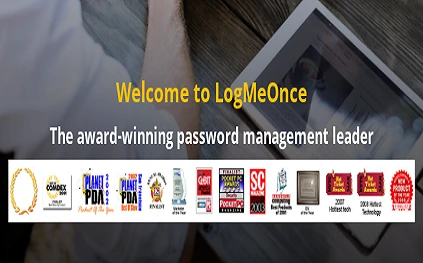 The name here is pretty much self-explanatory. Logmeonce is a manager that believes in providing the best value to its users and staying ahead in the market. It has made sure that most of its features stay unique. While some of those features are amazing, some are not necessary, which only increases the price for you for using its services.
Pros:
Provides a list of unique features
Most unique features are patented
The user interface is designed according to the latest design standards
Provides easy synchronizing options
Cons:
Additional features are available at an extra cost
If you get all of the features, then the price can get out of your budget
(6) Bitwarden Password Manager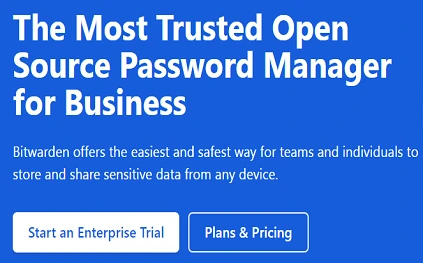 Bitwarden is another excellent manager available for you to use for free. An open-source password manager that provides its services with very few limitations. While the free tier is amazing, the paid one makes things even better with all the additional features available at an extremely low price.
Pros:
It provides application software for all popular operating systems for different devices
There are cheap plans available as well as the free plan
It is an open-source password manager
The password sharing feature is very efficient and effective
Multi-Factor authentication keeps things secure
Cons:
Auto filling struggles sometimes
If you want to use multifactor authentication via hardware, you need to get the paid services.
(7) Password Boss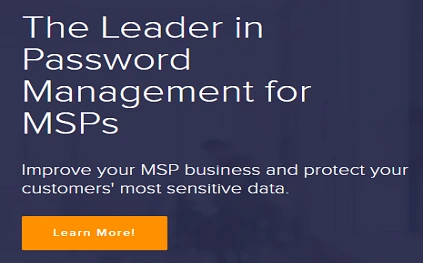 Sometimes you only need the basic features and functionalities with no bells or whistles. Password Boss is the right tool to use because it focuses only on providing the best value where necessary. However, there are some additional features available that make it extremely useful.
Pros:
Comes with a security dashboard where you can monitor all the stats
Very effective at filling web forms
Effortless password syncing between different computer and mobile platforms
The password sharing feature is efficient
Secure inheritance features
Two-factor authentication for enhanced security
Cons:
You cannot access your stored passwords online
Some settings are not as user friendly as they should be
(8) 1Password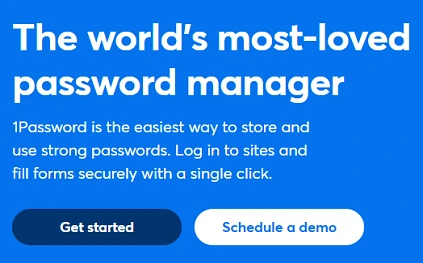 1password is another password management tool that comes with attractive features and brings an attractive name. In terms of its functionality, it brings amazing value for you because of its easy-to-use and extensive list of features. While it maintains all the necessary features, it might miss some options that might be necessary for you.
Pros:
Very simple to use for new users
Secure way to add more devices and to authenticate
Multi-Factor authentication keeps everything secure
Comes with native applications for different mobile and computer platforms
Cons:
Password inheritance feature is not available
Import options are limited
(9) NordPass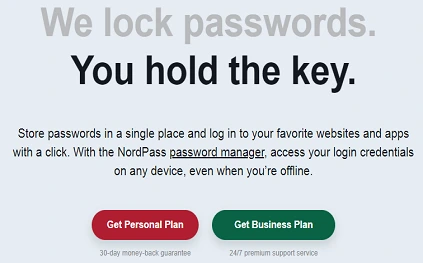 NordPass is a manager that has worked amazingly on its advertising campaign as well as its features. It is a little bit expensive, but at the same time, it provides unmatched levels of security for all your password management needs. If you are thinking of using the free version, then it is not the platform for you because of all its syncing limitations and other lacking features.
Pros:
It is a completely audited password management platform
Provides data breach scanner feature
Actionable report for password health report is amazing
Multi-Factor authentication available
Allows for folder sharing
Sharing passwords is easier and efficient
Cons:
The free version only works on one device
The prices of its paid packages are not very affordable for everyone
(10) Sticky Password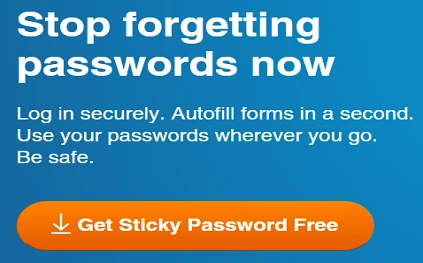 Sticky password lacks some advanced and latest features, but the password management tool gets the job done. It comes with all the necessary features, ensuring that you do not miss anything. An attractive thing here is that you can opt in for your passwords to be stored out of your home's network, bringing more reliability in terms of security and some risks.
Pros:
Two-factor authentication keeps it reliable
It works for several applications on your devices
There is an attractive feature known as no cloud Wi-Fi sync, which keeps things even more secure
The password synchronization done here is great
Cons:
The free version laces some important features
The web app is not as good
The digital inheritance feature is not available
Things to check when choosing the right password manager for yourself
While every manager says to be providing some amazing services, things always do not go in your favor. So, it would help if you did proper research to be sure that you are making the right decision. In the case of selecting a password manager, the following are things that you must check if available or not:
(1) Multiple device platform support
(2) Amazing cross-device synchronization
(3) Inheritance
(4) Password sharing
(5) Multifactor or two-factor authentication
(6) Auto-fill forms
(7) Good interface
(8) Functional web usage
(9) Security guaranteed
(10) Budget-friendly services
Even if you do not currently need some of the things mentioned above, there are good chances that you may need them in the coming days or years. So, it is a great choice to get a password manager that meets all of these requirements and comes at a great price.
Is a free password manager good enough?
The first thing that you need to understand is that free password managers are not something to rely on. If some well-reputed paid manager is providing its services for free, then you only have a few benefits with it. Additionally, if you have your browser managing things for you, you are also getting little from that. If a password manager only provides its services for free, then it may not be the most reliable service to go for.
Can hackers hack password managers?
While password manager platforms do a lot to make themselves secure, they can still get hacked. There is always a loophole somewhere in the platform that is not put there intentionally. The hackers look for that loophole specifically, and once they find it and their way through it, everything is compromised. However, the good part is that your passwords are still encrypted.
This means that there is still some time for you to quickly reset all-important passwords before they are decrypted. It is just to add an extra layer of reliability and peace of mind while knowing that your password manager platform is already working to keep things safe.
Are there any disadvantages to using password managers?
While password managers seem a very important and fascinating component of this digital era, there are some disadvantages to them as well. The first one is that you are restricted to your devices only. For example, if your device ran out of power and you needed to use any of your accounts like (banking, social or business), logging into your password management tool on a device you do not trust, like a computer in the library, a friend's phone, then you will be risking exposure of your passwords if the device or owner saves your login credentials by any means. If you want the best security, you should not use your management tool on another device.
Another disadvantage is there could be compatibility issues and lastly, if you ever need to put your password yourself, then you will be out of luck because you need to log in to your password manager to see all the passwords you have saved there.
Is a password manager necessary to use?
Some individuals think that they can do without such a tool, but there is something missing. Firstly, they will find it cumbersome creating complex enough passwords for all their accounts. Secondly, if they successfully create a complex enough password differently for all their accounts, remembering them will be a huge issue. So, considering all of these problems, it is pretty much necessary to use a password manager.
Final Verdict
If you are still thinking about whether you need a password manager or not, then you need to stop thinking about it. The answer is yes because you surely have a lot of banking applications, websites, mobile apps, and other things where your details are present. Apart from these, there must be some platforms where confidential information is and you want to protect from everyone.
It is important to know that password managers provide the best security levels that you need to protect your passwords. Knowing all of this now, there is only one thing that you must be careful about which is making the right decision.
So, make sure to enlist all your requirements and then start searching for the option that meets your requirements in the best manner.