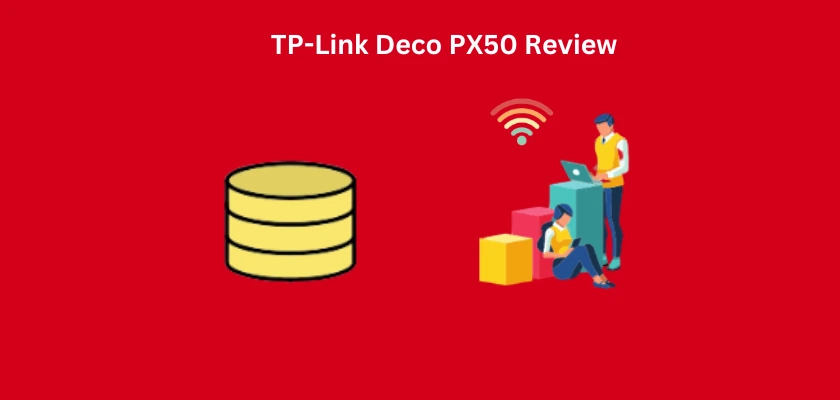 The TP-Link Deco PX50 is another remarkable addition to the fleet of TP-Link Deco Wi-Fi Meshes. Let's face it, when it comes to networking solutions for home consumers or businesses, TP-Link has won the hearts of many for being one of the most innovative brands in the industry. And now, with the release of the TP-Link Deco PX50 (AX3000 + G1500 Whole Home Powerline Mesh WiFi 6 System), they've set the bar even higher for Wi-Fi 6 mesh systems.
You may be wondering, "What makes the TP-Link Deco PX50 so special?" Well, the simple answer to this is that it offers unmatched versatility and performance.
With the ability to seamlessly mesh across Wi-Fi, Ethernet, and Powerline, the TP-Link Deco PX50 is a must-have for larger homes, especially those with thicker walls and other obstacles that can hinder Wi-Fi signals.
In this review, we'll take a close look at this TP-Link Deco PX50 Wi-Fi 6 mesh system. Whether you're a casual internet user or a power user, this review will provide valuable insights into everything you need to make an informed decision.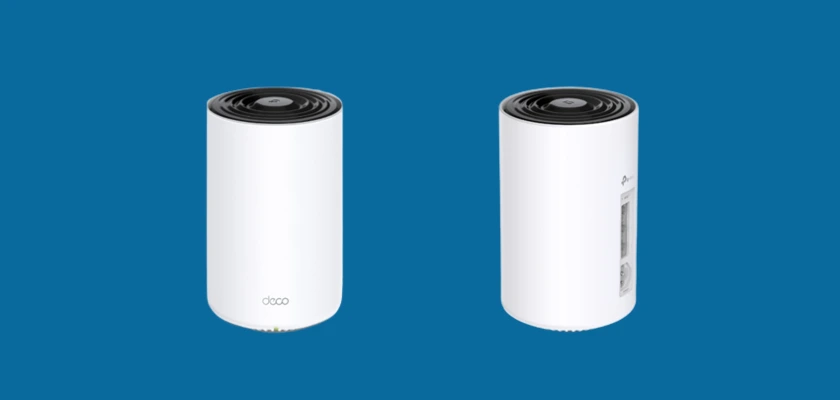 Overview of the TP-Link Deco PX50
When you receive the TP-Link Deco PX50, you'll find that it comes in a sleek, minimalist package. Inside the box, you'll find either two or three TP-Link Deco PX50 units, depending on the package you purchased. The units themselves are relatively compact, with dimensions of 4.1 × 4.1 × 6.7 inches (105 × 105 × 169 mm), making them easy to place discreetly around your home. Along with the Deco PX50 units, you'll also receive an RJ45 Ethernet cable for connecting to your modem, as well as power cords for each unit.
A quick installation guide is also included to help you get started with setting up your mesh system. The packaging is well-designed and easy to open, with clear instructions provided for each component.
When you take a closer look at the TP-Link Deco PX50 units themselves, you'll notice a sleek, understated design that blends seamlessly with any home decor. The units are white and cylindrical, with a subtle patterned texture on the surface. On the top of each unit, there is a subtle LED light that indicates the status of the connection.
All in all, the unboxing experience is simple and straightforward, with everything you need to get started right away.
Setting Up the TP-Link Deco PX50 Wi-Fi 6 Mesh System
Setting up this device is a simple process that can be completed in just a few steps. Here's what you need to do:
Step 1: Download the Deco App
This app is available for both iOS and Android devices. Simply go ahead and download the Deco app for your mobile device.
Step 2: Connect the Deco units
Once you have the app installed on your smartphone or tablet, plug in the first TP-Link Deco PX50 unit to your modem using the RJ45 Ethernet cable that came with the system. Then, plug in the power cord and turn the unit ON. Wait for the LED on top to pulse blue, indicating that the unit is ready to be configured.
Step 3: Follow the in-app instructions
At this stage, connect your smartphone or tablet to the default Wi-Fi credentials printed on the product label. Open the Deco app and follow the instructions provided to set up your TP-Link Deco PX50 mesh system. The app will guide you through the process of connecting to this first Deco unit, creating a new Wi-Fi network, and connecting additional Deco units to the network.
Step 4: Add additional Deco units (optional)
If you have purchased a 3-pack of TP-Link Deco PX50 units, you can add these additional units to extend the coverage area of your Wi-Fi network. Simply plug in each additional unit, and within two minutes they will automatically join the network.
Step 5: Customize your settings
Once your TP-Link Deco PX50 mesh system is set up, you can use the Deco app to customize your settings. You can adjust network settings, set up parental controls, create guest networks, and more.
Overall, the process of setting up the TP-Link Deco PX50 Wi-Fi 6 mesh system is quick and easy, even for those who are not tech-savvy. The Deco app provides clear instructions and guides you through each step of the process, making it simple to create a fast and reliable Wi-Fi network in your home.
Features of the TP-Link Deco PX50
(1) Wi-Fi Standards
When it comes to Wi-Fi mesh systems, one of the most important factors to consider is the wireless standard used. The TP-Link Deco PX50 utilizes the latest Wi-Fi 6 standard, also known as IEEE 802.11ax/ac/n/a 5 GHz and IEEE 802.11ax/n/b/g 2.4 GHz. This means that you'll be able to experience faster speeds and improved performance, even with multiple devices connected at the same time.
The TP-Link Deco PX50 boasts an impressive AX3000 Wi-Fi speed, with 2402 Mbps on the 5GHz band and 574 Mbps on the 2.4 GHz band. This translates to smoother streaming, faster downloads, and better online gaming experiences. Plus, with the added benefit of Powerline speeds using G.hn technology, you can expect reliable and consistent speeds throughout your home or business network.
It's important to note that while the TP-Link Deco PX50 offers impressive speeds and performance, your actual experience may vary depending on a variety of factors such as the size of your home, the number of connected devices, and any potential signal obstacles. That being said, the Wi-Fi and Powerline speeds offered by the TP-Link Deco PX50 are among the best in the market and can provide a significant improvement in your overall networking experience
(2) Wi-Fi Range
In terms of Wi-Fi range, the TP-Link Deco PX50 doesn't disappoint. With the option for up to three units, you can easily cover 4-6+ bedroom homes. The TP-Link mesh technology provides seamless coverage, with optional Ethernet backhaul for even stronger connections between Deco units.
The powerline technology is a game-changer, using your home's electrical wiring to create stronger connections between units even in areas with thick walls or other signal obstacles. The 2 x dual-band antennas form a signal-boosting array to cover more directions and larger areas.
The TP-Link Deco PX50 also offers an efficient Wi-Fi capacity, with dual-band capabilities that distribute devices to different bands for optimal performance. Its MU-MIMO and OFDMA technologies allow for simultaneous communication with multiple MU-MIMO clients and Wi-Fi 6 clients.
Additionally, the TP-Link Deco PX50 has multiple working modes, including Router Mode and Access Point Mode. With its Dual-Band Wi-Fi 6 AX3000, it can cover up to 6,500 ft² / 400 m² and connect over 150 devices. And with its HomeShield security features, including AI-Driven mesh, you can be rest assured that your network is safe and secure.
(3) Seamless Management
One of the standout features of the TP-Link Deco PX50 is its easy management options. With the Deco app, you can manage your Wi-Fi network from anywhere. The app allows you to see every device connected to your network, prioritize your own devices, and even set up a guest network for visitors. This makes it easy to keep your network secure and running smoothly, even if you're not a networking expert.
Another feature that sets the TP-Link Deco PX50 apart from other mesh systems is its voice control capabilities. If you have an Amazon Alexa or Google Assistant-enabled device, you can use your voice to control your TP-Link Deco PX50. This means you can easily turn ON or OFF your network, check the status of your devices, and even prioritize certain devices over others with simple voice commands. This feature is particularly useful for those who want to quickly and easily manage their network without having to pull out their phone or computer.
Perhaps, the most impressive thing about the TP-Link Deco PX50 is how seamlessly it integrates with other Deco models to create a larger mesh network. This means you can expand your coverage area at any time by adding more TP-Link Deco's to your network. And because all Deco models work together, you can mix and match models to find the best combination for your home or business. Whether you're looking to cover a large area or simply want to improve the signal strength in a particular room, the TP-Link Deco PX50 has you covered.
In essence, you'll find the easy management, voice control, and compatibility with other Deco models to be some of the most compelling features of the TP-Link Deco PX50. These features make it easy to manage your network and ensure that you have reliable coverage throughout your home or business.
(4) Parental Controls and Protection
Protecting your home network from online threats has become increasingly important in today's digital age. Fortunately, the TP-Link Deco PX50 offers a comprehensive solution with its HomeShield security services. With a range of cutting-edge features, HomeShield keeps your network and connected devices well-protected from potential cyber threats.
One of the standout features of HomeShield is its real-time IoT protection. This feature actively monitors your network for any suspicious activity and immediately blocks any potential threats. In addition, HomeShield's malicious site blocker prevents you from accessing harmful websites that could put your personal information at risk.
Furthermore, another impressive security feature of HomeShield is intrusion prevention. This feature provides an added layer of protection against potential cyberattacks by identifying and blocking any unauthorized access attempts. Additionally, the Home Network Scanner helps you identify any potential vulnerabilities in your network, so you can take steps to fix them and keep your network secure.
In addition to its network protection features, the TP-Link Deco PX50 also offers robust parental controls. With user profiles organized by age, parents can set different content filters and time limits based on each child's needs. The bedtime feature allows parents to set a specific time when internet access is automatically turned OFF for their children. And for extra motivation, the time rewards feature lets parents offer additional internet time to their children for completing tasks or meeting certain goals.
The TP-Link Deco PX50's HomeShield security services provide a comprehensive solution for protecting your home network and everything on it. With real-time IoT protection, malicious site blocking, intrusion prevention, and robust parental controls, you can rest assured that your network and family are well-protected from potential online threats.
(5) Quality of service (QoS)
Quality of service (QoS) is key to getting the most out of your home network. With the TP-Link Deco PX50, you can easily prioritize your bandwidth needs to ensure faster speeds and a smoother networking experience overall.
A feature you'd particularly love in this system is device priority. This allows you to assign bandwidth to specific devices or applications based on your needs. As such, you can ensure that your most important devices, like your gaming console or streaming device, get the bandwidth they require to function at their best.
In addition to device priority, the TP-Link Deco PX50 also offers comprehensive reports to help you better understand your home network. With Internet User Overview, you can see how much bandwidth each user on your network is using, and adjust your settings accordingly.
Online Time Analysis allows you to track how much time you and other users spend online, which can be helpful for managing screen time or setting limits for kids.
Browser History Analysis lets you see which websites are being accessed on your network, and End Device Statistics provide insights into how your devices are using your network.
All of these features combine to give you a more detailed and nuanced view of your home network, so you can make more informed decisions about how to manage it. And with the ability to set up multiple profiles for different users or devices, you can easily tailor your QoS settings to suit your needs.
Final Thoughts
To conclude, the TP-Link Deco PX50 Wi-Fi 6 mesh system is a top-of-the-line networking solution that offers an impressive range of features and benefits for the modern home. With its combination of mesh networking across Wi-Fi, Ethernet, and Powerline, you can be sure that you'll get the best possible connectivity and coverage, no matter where you are in your home.
And with its advanced Wi-Fi 6 standard, AI mesh system, parental controls, Quality of Service (QoS), and other features, you can easily prioritize your bandwidth needs to ensure faster speeds and a smoother networking experience overall.
What's more, the TP-Link Deco PX50 is also an incredible value for money. Compared to other high-end mesh networking systems on the market, it offers similar or even better performance at a fraction of the cost. And with its user-friendly interface and simple setup process, you don't need to be a networking expert to get the most out of it.
So if you're in the market for a new Wi-Fi mesh system, the TP-Link Deco PX50 is recommended. With its range of features, performance, and affordability, it is a dependable choice for anyone who wants the best possible networking experience for their home.
You may want to see our review of the TP-Link Deco X50 Outdoor and TP-Link Deco X50 PoE or the TP-Link Deco XE200.