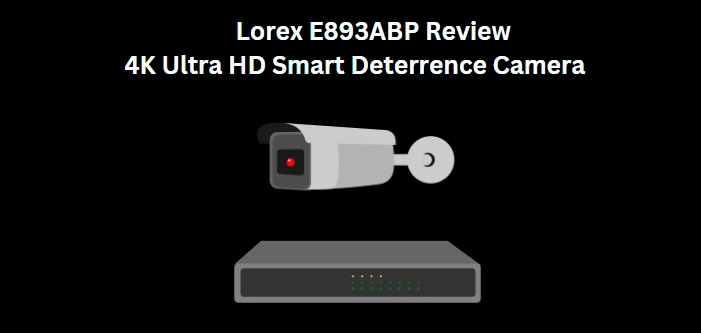 Today, security is very paramount, and technology continues to redefine how we are able to protect ourselves, our homes, and our businesses. In light of this, Lorex steps in with one of their several 4K IP cameras; the E893ABP, Lorex 4K Ultra HD Smart Deterrence IP Camera with Smart Motion Detection Plus.
As we progress in this review, we will explore this Lorex E893ABP, 4K Ultra HD Camera to uncover its features and performance. It is however designed with cutting-edge features, and at the core of its design is its 8MP Image Sensor. This piece of surveillance technology can be your digital guardian and a comprehensive security solution to keep you and your property safe.
Overview of the Lorex E893ABP, 4K Ultra HD Smart Deterrence IP Camera with Smart Motion Detection Plus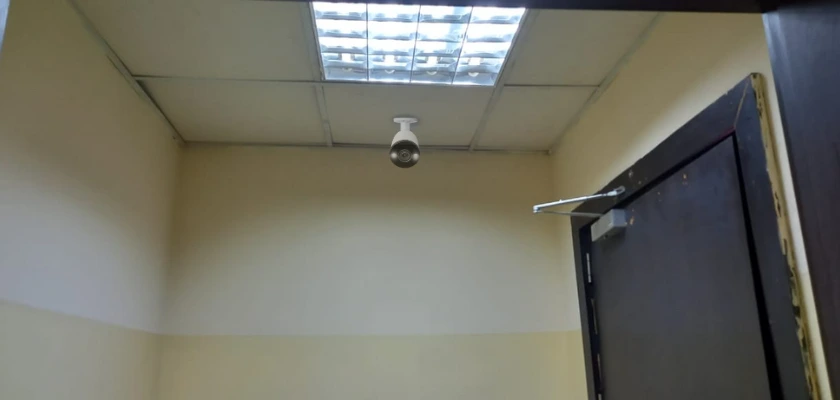 Beginning with its appearance, the E893ABP, Lorex 4K Ultra HD camera strikes a balance between being unobtrusive and adaptable. It can fit into any setting seamlessly; whether indoors or outdoors. Then, its exterior housing is a harmonious blend of contemporary design and robust construction. It is an IP67 Weatherproof Rated IP camera which makes it able to endure diverse weather conditions, no matter the elements.
The E893ABP, Lorex 4K camera features an 8 Megapixel Ultra HD resolution with a 108° Field of View. Then, it is equipped with infrared night vision and colored night vision with its powerful spotlights that will enable you to see in the darkest of nights. What's more, the camera features SD card storage, a built-in microphone, and a speaker for two-way audio communication. In addition to interaction, a Siren is also integrated, thereby providing deterrence, along with warning lights to its surveillance capabilities.
Lorex as a brand has Wire-Free Security Cameras (Wi-Fi) as well as Wired (PoE). The E893ABP, Lorex 4K camera is a Wired and Power over Ethernet camera. So, a Lorex NVR can power up the camera, and provide data with just an Ethernet cable that you plug to the camera and to the NVR. There are other ways by which you can connect and power up the camera, and depending on what network devices you already own, this Lorex guide can help you in deciding how you want to do this.
Setting up the E893ABP, Lorex 4K Camera
The E893ABP, Lorex 4K Camera being a Power over Ethernet IP Camera allows you a network range of 300ft. This means that your Ethernet cable can go all the way to this distance, and you can forget about an electrical source of Power. Except for your NVR which must use a Power source. Then, the E893ABP, Lorex 4K Camera is designed to perform Person and Vehicle Detection as well as Face and Mask Detection. But, you have to choose only one as the two modes do not work together. It is recommended that you use the Person and Vehicle Detection mode as this gives you optimal performance from the camera.
So, as you decide on where to mount the E893ABP, Lorex 4K Camera, note that from the ground to that position should be between 2.5 to 5 meters off the ground. Also, you do have to angle the camera to face down between 30° and 60° from your intended mounting location. Before you proceed to mount the camera, it is good practice to power it up, integrate it with the Lorex Home App, and your NVR, and get it fully functional. After these, shut the entire system down, and proceed to mount the camera.
To mount the E893ABP, Lorex 4K Camera, first run your Ethernet cable from where the camera would be to where your NVR would be as well. After this, take out the mounting template, paste it on your wall or ceiling, and mark out the holes as indicated on the template. Then, drill these holes, insert the anchors provided in the box, connect the Ethernet cable to the camera, and screw the camera into position.
Performance of the E893ABP, Lorex 4K Ultra HD Smart Deterrence IP Camera with Smart Motion Detection Plus
Firstly, for those who might be unsure of what to expect from an Image Sensor, it is simply a camera's digital eyes. It is responsible for converting light into digital data and forms the basis for the creation of images. Now, on the Lorex E893ABP, 4K Ultra HD Smart Deterrence IP Camera with Smart Motion Detection Plus, it has an 8 Megapixel Image Sensor. This means that it has the capacity to capture eight million pixels in each frame.
This level of resolution stands at the forefront of modern surveillance today, as it offers very impressive levels of detail. Now, looking at the surveillance footage from the Lorex 4K Ultra HD Smart Deterrence IP Camera with Smart Motion Detection Plus, they have very remarkable level of detail and clarity. You will get to see that every pixel is meticulously captured. Intricate details are seen, and with this, you will be able to easily read license plate numbers, facial features of unknown persons, objects, and other critical information.
Moving further, the E893ABP, Lorex 4K Camera is designed with other intelligent features that harness the potential of its 8 MP Image Sensor. The first is its Smart Deterrence and Motion Detection Plus for either Face Detection or Person and Vehicle Detection, and we've mentioned that the latter is preferable. Now, the responsiveness of this feature is top-notch. The camera is able to recognize distinctive movements of individuals and vehicles with no false alarms. This not only enhances the overall efficiency of your monitoring solution, but it gives you the confidence that you will be alerted to motion-detected events that truly matter.
Secondly, the E893ABP, Lorex 4K Camera is designed with the Lorex Safeguard Technology. This is a remarkable feature whereby you can select an area that would be designated as a Missing Area and a Left Behind Area. Essentially, you simply activate this feature, draw, and select the areas you would want to monitor and be notified about. For Missing Areas, you have up to three zones to select, while for Left Behind Areas, you have just one zone to create. These two are very valuable features we've found to be very useful. They are highly practical for focusing your attention on sensitive zones, entranceways, and valuable items.
The camera also provides you with the flexibility of Motion Zones. So, you can customize and fine-tune the area of the camera's field of view so as to focus on specific regions of interest. Conversely, you only receive alert notifications for these areas you've chosen.
Night vision is another area where the E893ABP, Lorex 4K Camera also does pretty well. This ensures that you have around-the-clock monitoring with no critical moments left unseen. Now, In low-light and pitch-dark conditions, the camera employs its High-Intensity Spotlights to illuminate the surrounding area, and this extends to a significant distance. The camera also does well with infrared night vision and for best results, you have to switch between each mode and see which works best for you.
The Spotlights also play an additional role of acting as a deterrence. You can set them to be Motion-Activated, and they would begin to flash intermittently when motion is detected. In addition, the camera features a Siren. This is a loud and attention-grabbing sound that you can activate or set off with other customizable alerts. An additional layer of security is the two-way talk feature. This feature is invaluable as it enables you to monitor and engage with your surroundings remotely. You can conveniently speak to visitors, your acquaintances, and pets, or warn potential intruders.
Speaking of remote monitoring, this brings us to the Lorex Home App and the NVR's user interface which help to harness the capabilities of the E893ABP, Lorex 4K Camera. Both of these have received quite a number of updates over the years and currently provide satisfactory usability. From the home screen of the App, you see a live stream of the camera and you can change between Standard Definition and High Definition. There are also other buttons like Maximize, Speaker, Timeline, Snapshot, Talk, Record, Siren, and Light.
The Settings of the E893ABP, Lorex 4K Camera can be assessed from the three dots at the top right-hand corner. Beginning with Notifications, you can simply enable this and set the Schedule between 00:00 hours and 23:59 hours so that you receive notifications at the times you want them. For example, you can set the notifications to be inactive at the times when you are back home. Moving on, you will find Push Notification Thumbnails which give you a Snapshot when a notification is sent and triggered on your phone.
Then you have Motion Detection Settings. You will find Tabs for Motion Detection, Person, Vehicle, Face, Missing Object, Abandoned Object, Motion Sensitivity, and Motion Zones. These are features you must play around with, for your specific monitoring environment. However, these have worked well with our E893ABP, Lorex 4K Camera so far.
Specifications of the camera
The E893ABP, Lorex 4K Ultra HD Smart Deterrence IP Camera with Smart Motion Detection Plus is in the E893AB Series and the specifications are shown below.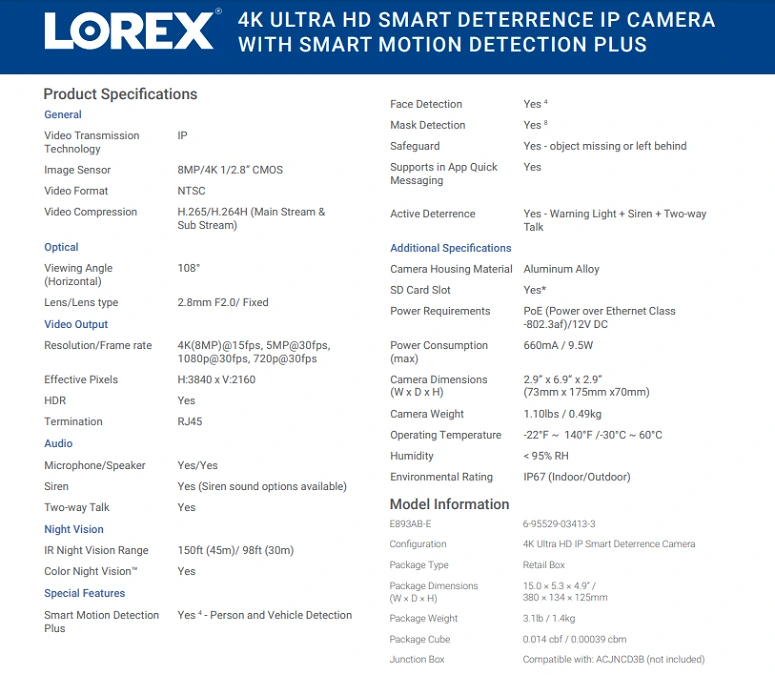 Final Thoughts
The E893ABP, Lorex 4K Ultra HD Smart Deterrence IP Camera with Smart Motion Detection Plus is indeed a cutting-edge surveillance solution. This piece of surveillance technology combines a powerful 8 Megapixel Image Sensor with advanced features to deliver thorough security coverage.
With the camera, you have Ultra-High-Definition video capture and digital zoom, coupled with a Wide Viewing Angle, and Smart Motion Detection Plus to provide you with real-time motion analysis of people, vehicles, objects, and animals. In addition, usable color night vision, remote access, and flexible storage options make the E893ABP, Lorex 4K Ultra HD Smart Deterrence IP Camera ideal for home and business security monitoring, parking lot surveillance, wildlife observation, and industrial monitoring.
Get the Lorex E893ABP, 4K Ultra HD Camera on the Lorex Official Website (Get 5% Off [Discount Code: LRXUK5]